I've recently been modelling the steam age in the UK and to help my research I opened up some boxes of books that I packed away back in 2012 when I made a house move.
The boxes have now been opened and I came across a book by Cyril (C.J.) Freezer called "Modelling the Steam Age Railways".
A very informative book, my copy was published back in 1990 and contains many pages of info that can be useful for modelling in Trainz.
The last chapter in this book is entitled "Beyond the Fence" and is about what lies beyond the railway lineside fence.
He does say that the level of detail is up to the builders own preferences, detailed or basic depending on the setting.
So, I have started this thread for me
and you
to show what has been done 'Beyond the Fence' in your Trainz routes/models.
Today I will show you a Castle for the Laird, which is a feature of one of my future freeware releases.
All parts are by author masontaylor.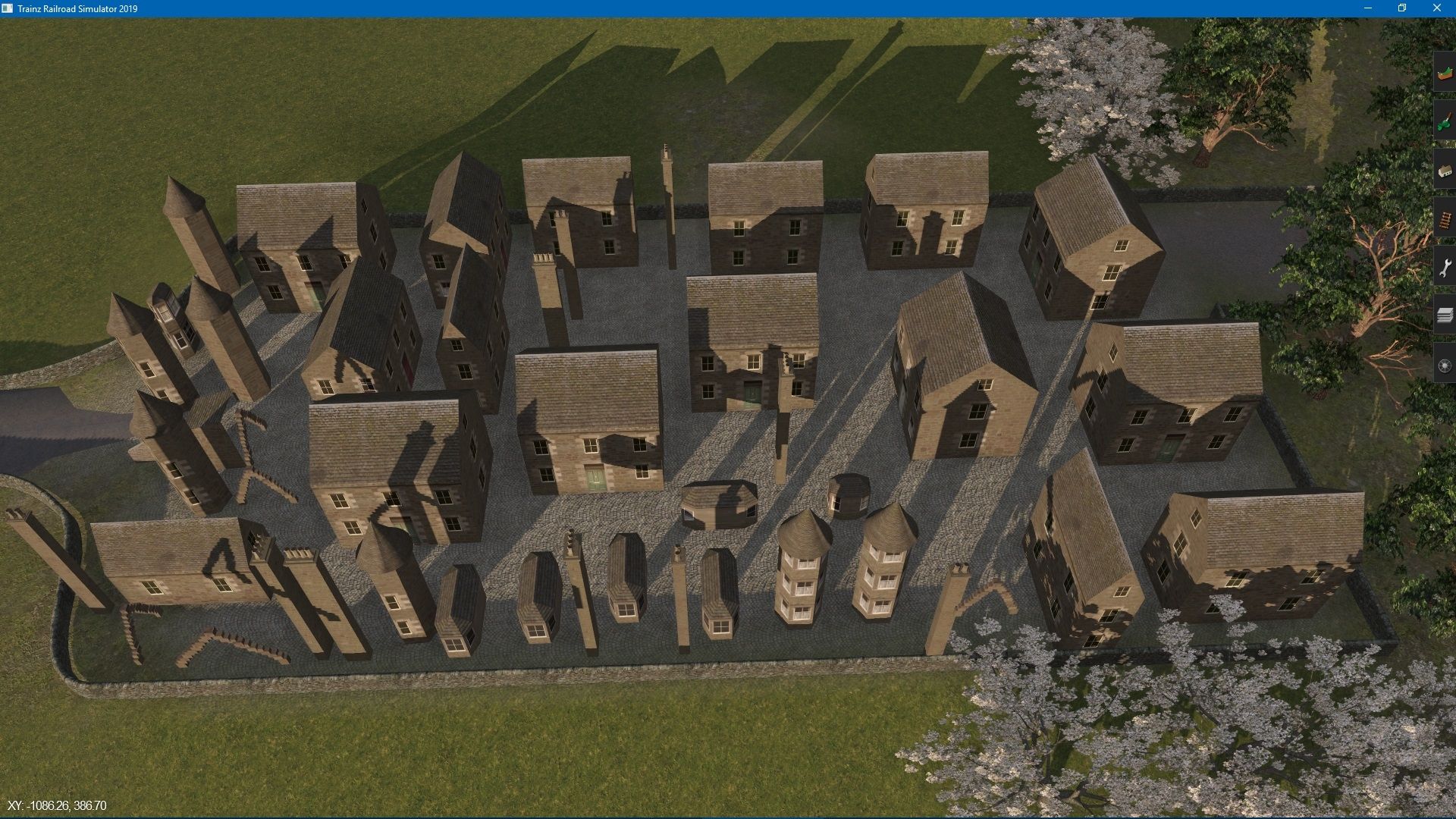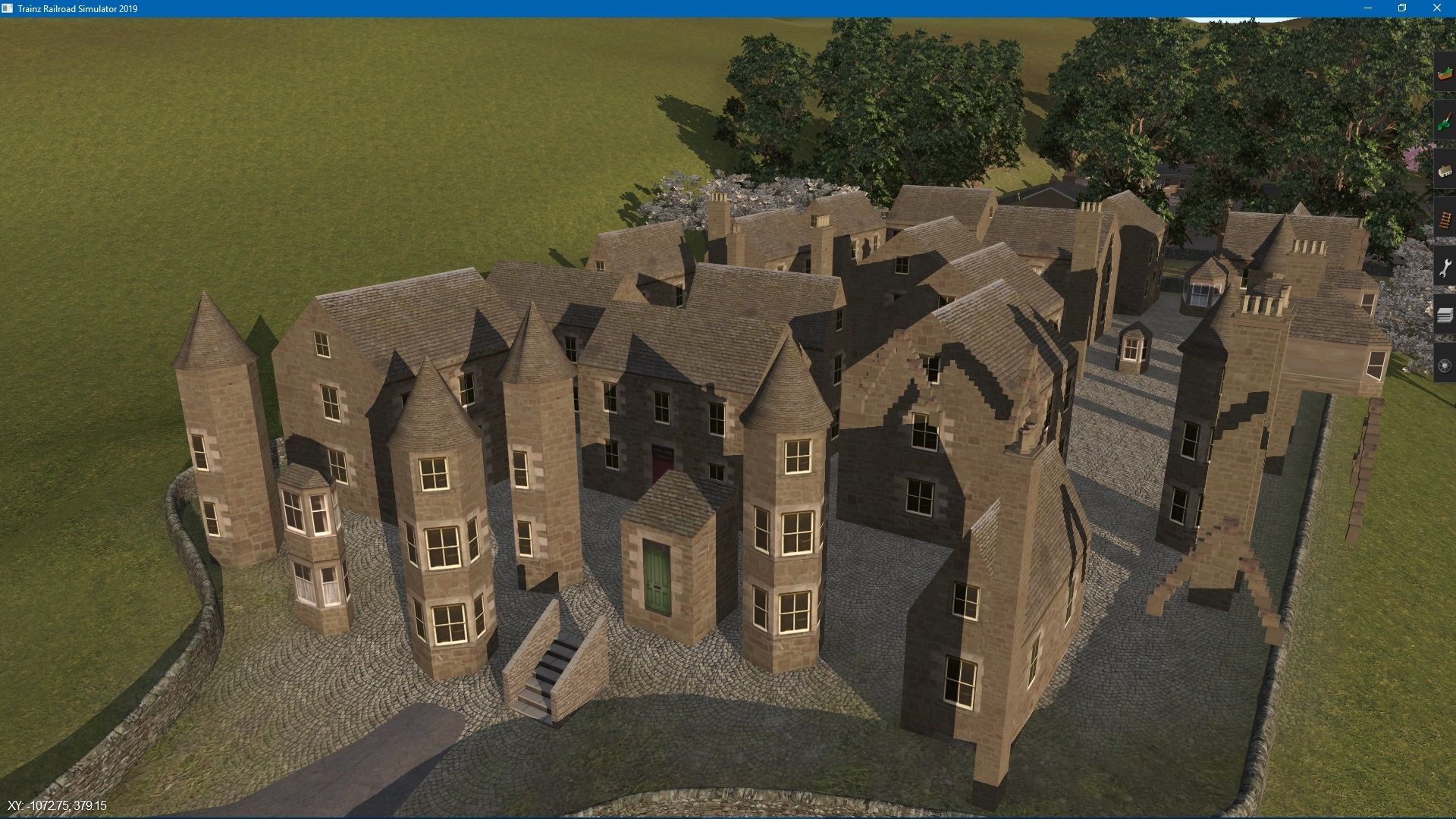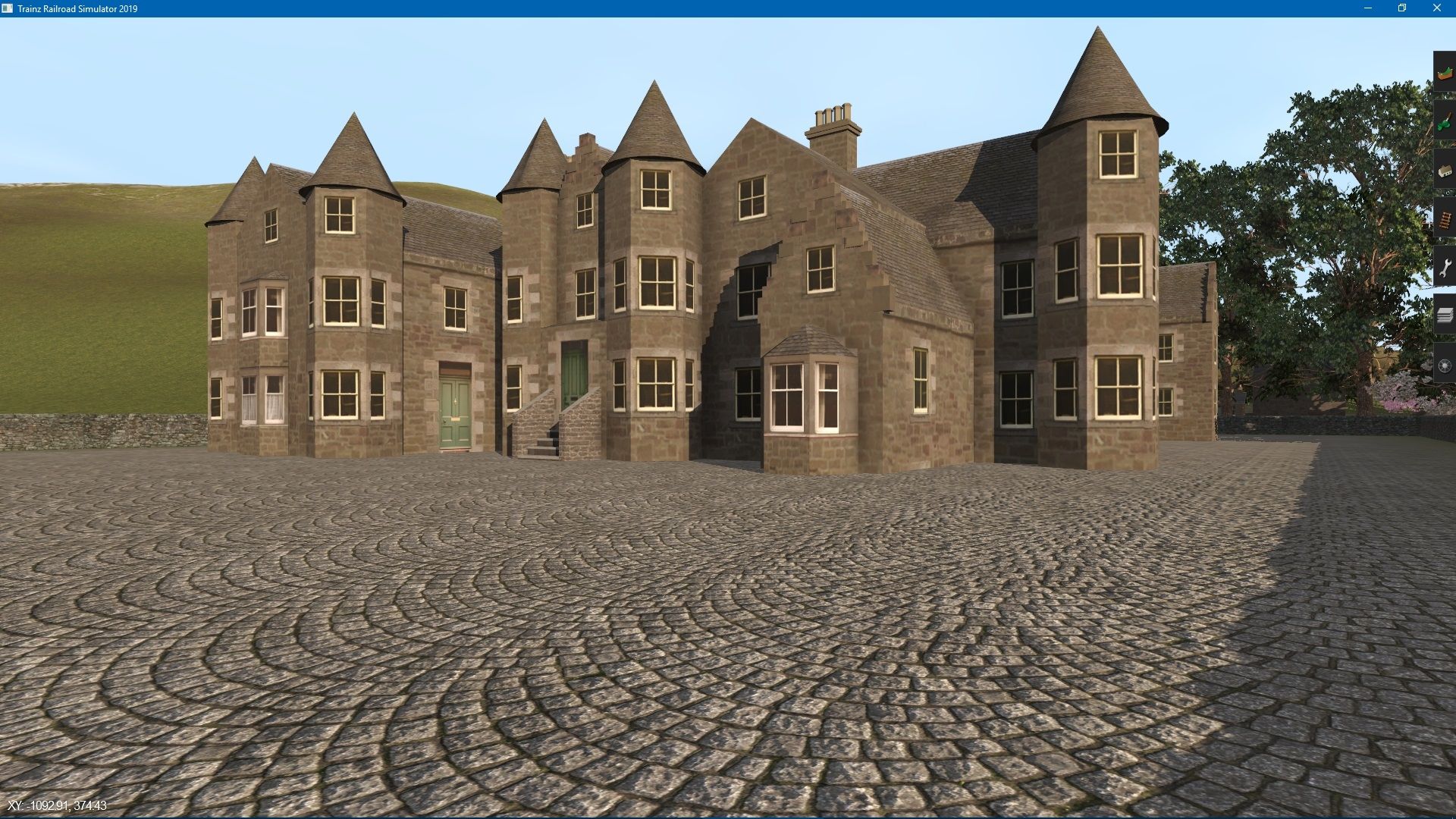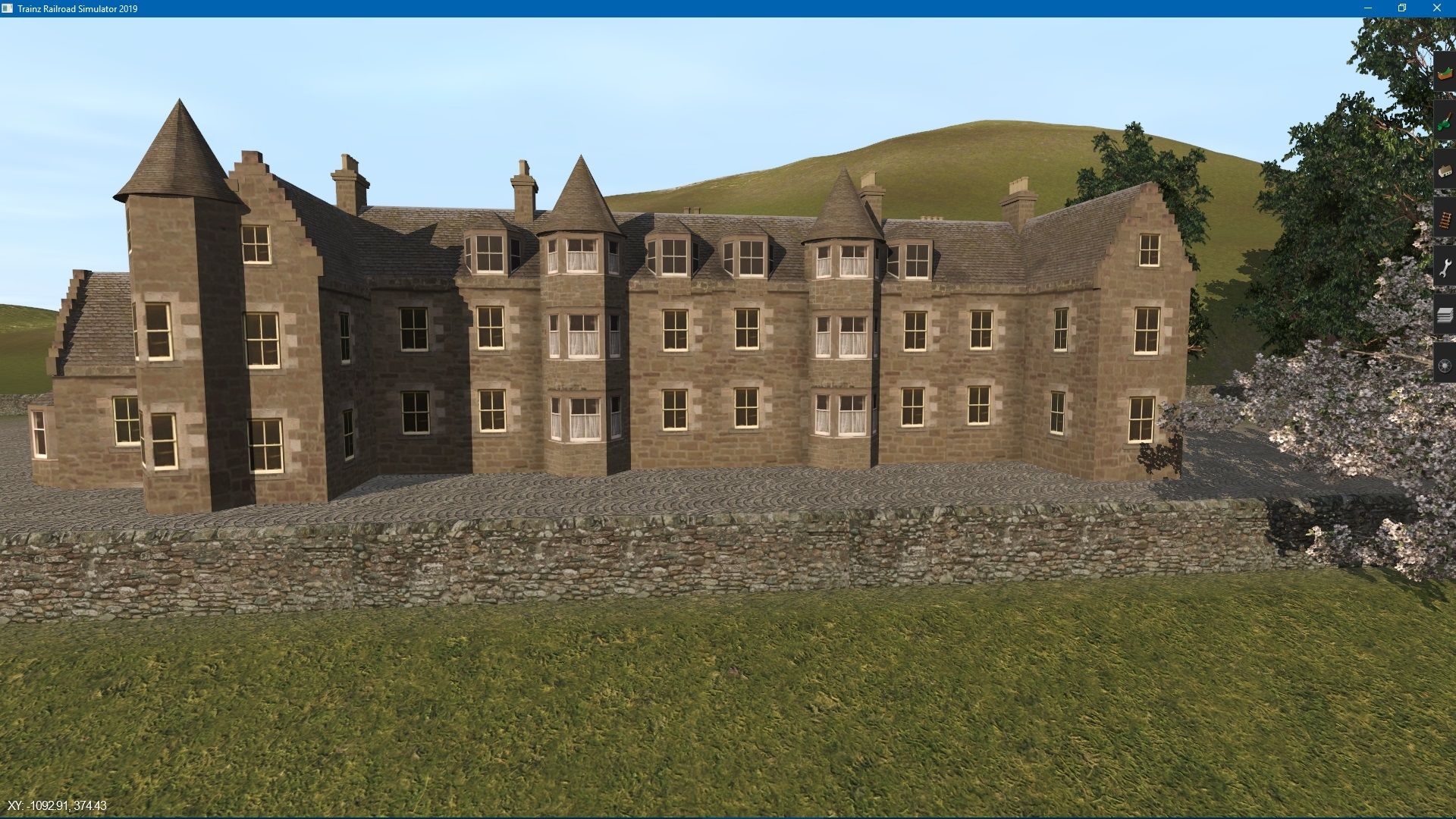 Please join in, show what you have alongside your railway, whether it's a townscape, industrial scene or just a scenic view.
The more we share, the better our routes will be.