Good evening,
Came across on Y Tube had a bit of cleanup, Rail Cars are pushed over the edge to restore Service......
https://www.bakersfield.com/news/de...cle_0329055e-99f6-11ed-b6f7-cbe575b4e9d3.html
TEHACHAPI — An eastbound BNSF freight train derailed around 2:30 a.m. Saturday just west of the series of rail tunnels that parallel Highway 58, sending some rail cars down a 100-foot embankment.
Two rail cars remained upright but were no longer on the rails. Specialized equipment was brought in to re-rail those cars. The main concern of rail officials was to repair the track and get rail traffic moving through the Tehachapi Mountains as quickly as possible.
The cars that slid down the embankment were to be cleaned up last. Rail workers on scene said there was no spillage or leakage from any of the derailed cars. There were no injures and the cause of the accident is under investigation.
MAJOR DERAILMENT on Tehachapi Pass Y Tube
https://youtu.be/xygs8ZxVxcg
Mark Clay McGowan gives a great overview of what is occurring.......
Jan 22, 2023 I was contacted early on Jan. 21 about a derailment on UP's Tehachapi Pass near Tehachapi, so I geared up and headed that way. All was still quiet when I arrived, but action picked up throughout the day. Here is the stuff!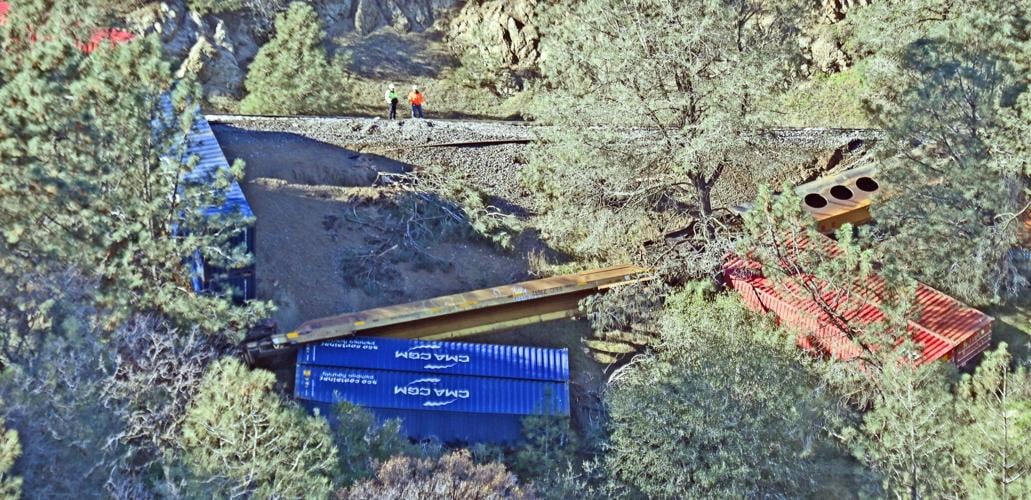 One Day ago secondary update on Derailment:
https://www.trains.com/trn/news-rev...api-pass-line-reopened-after-bnsf-derailment/
https://www.youtube.com/@MarkClayMcGowan
for additional Videos on railroad stories.
Last edited: