A solution to the 'Not Enough room' scenario in this video...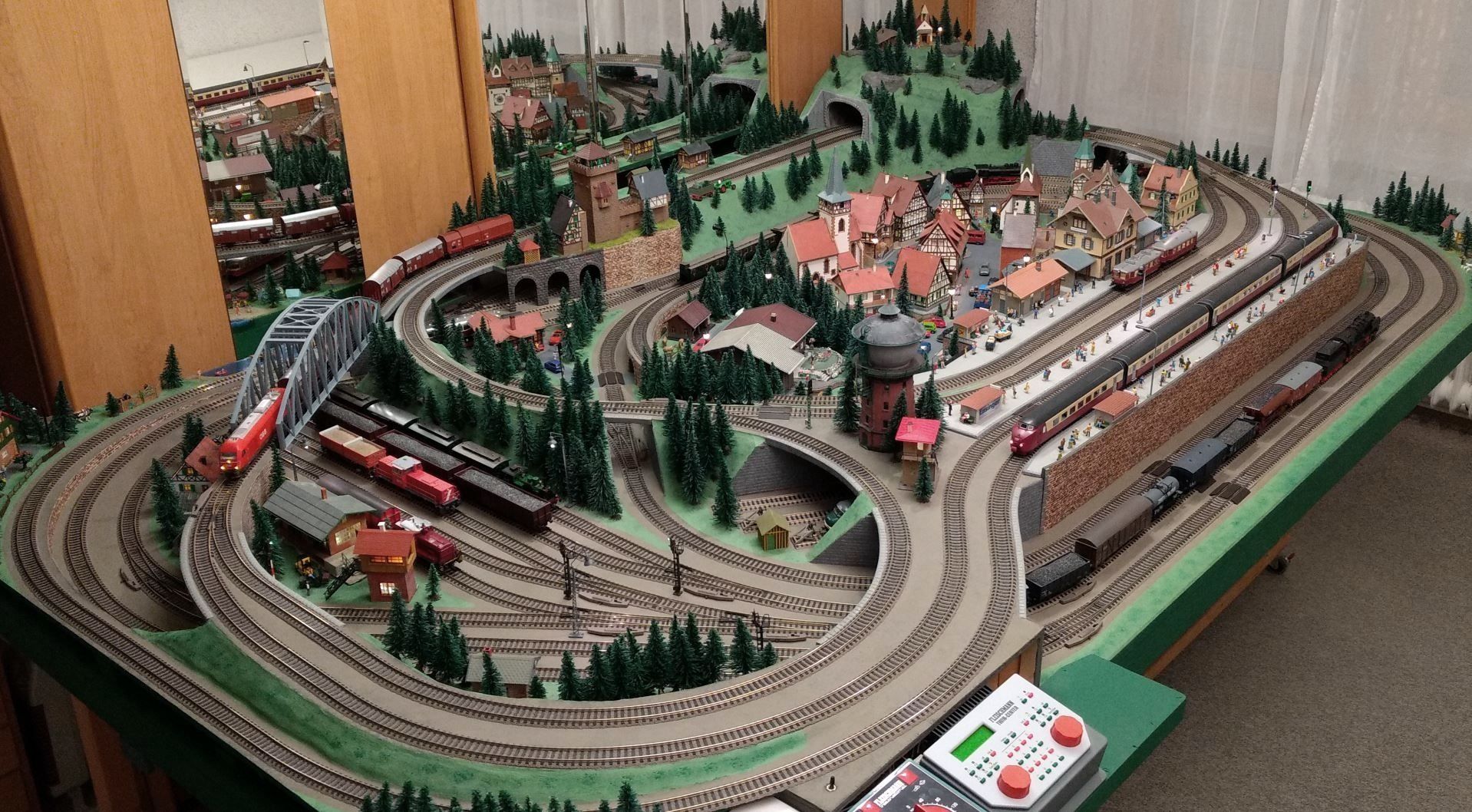 I decided to make a version of the layout so that it looked like a model railway and not a realistic masterpiece.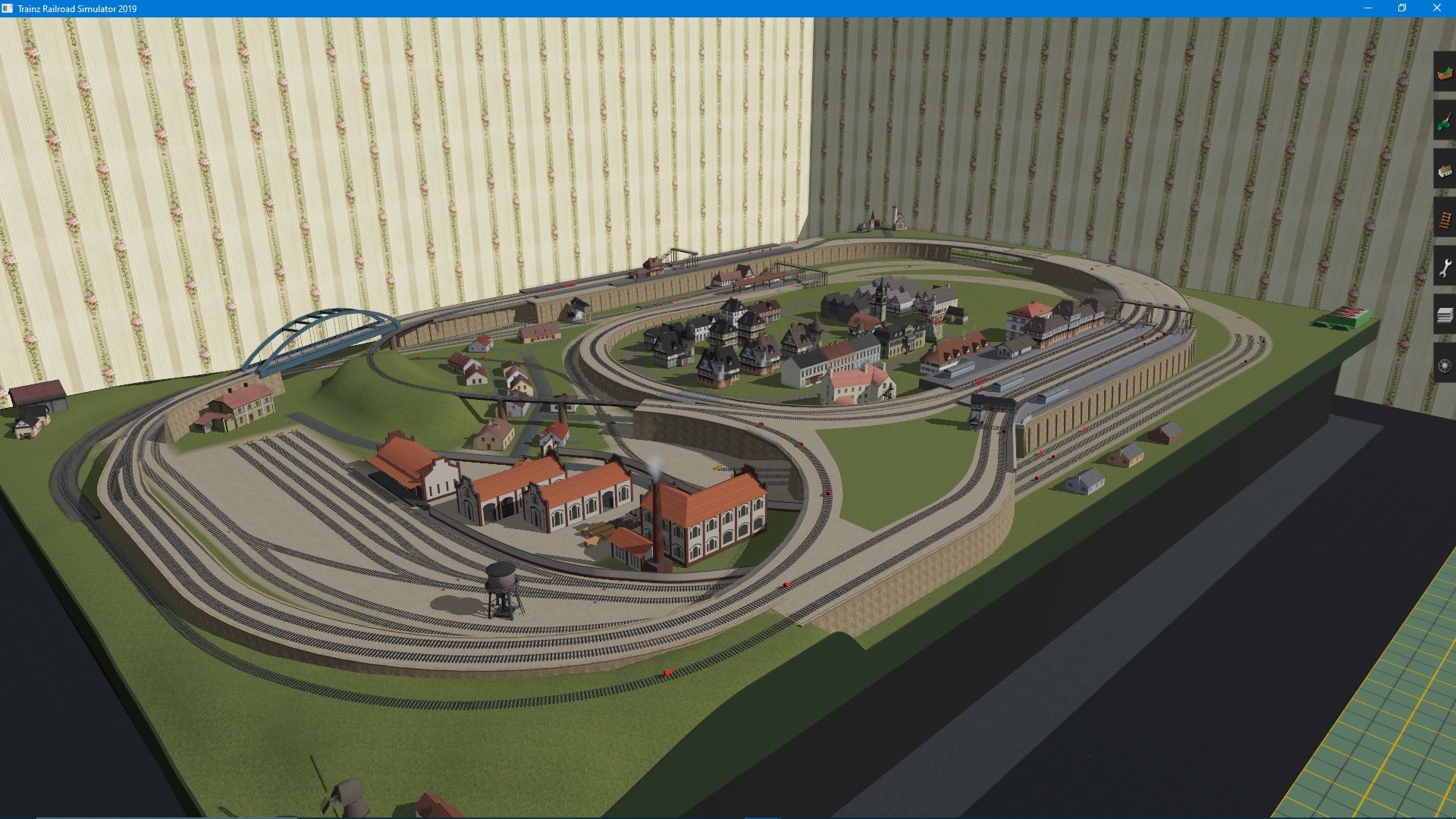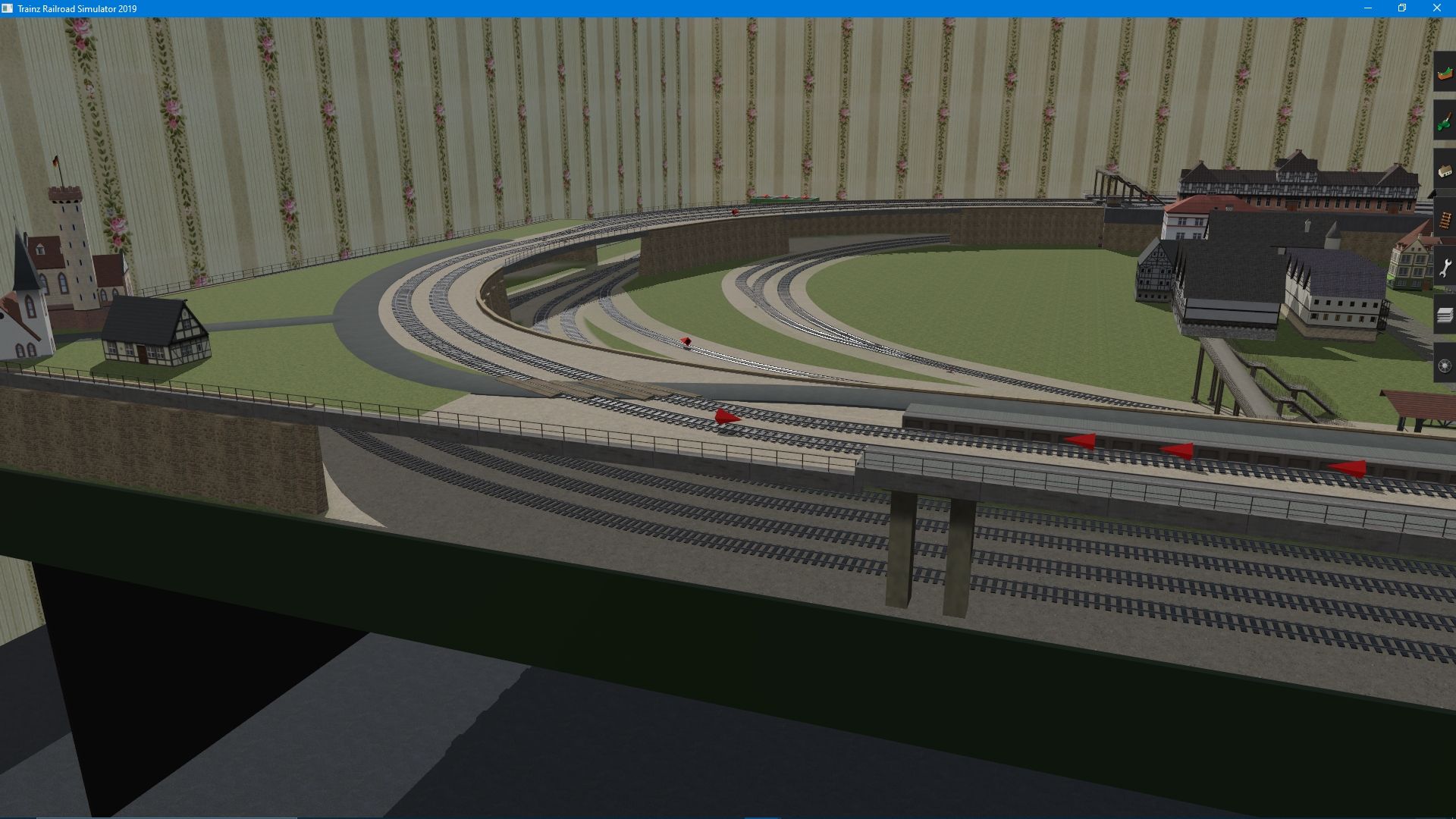 There are lower level storage sidings under both stations.
No, it does not tilt as per the prototype!
Yet another WIP gathering dust in my archives
Cheers,
Graham