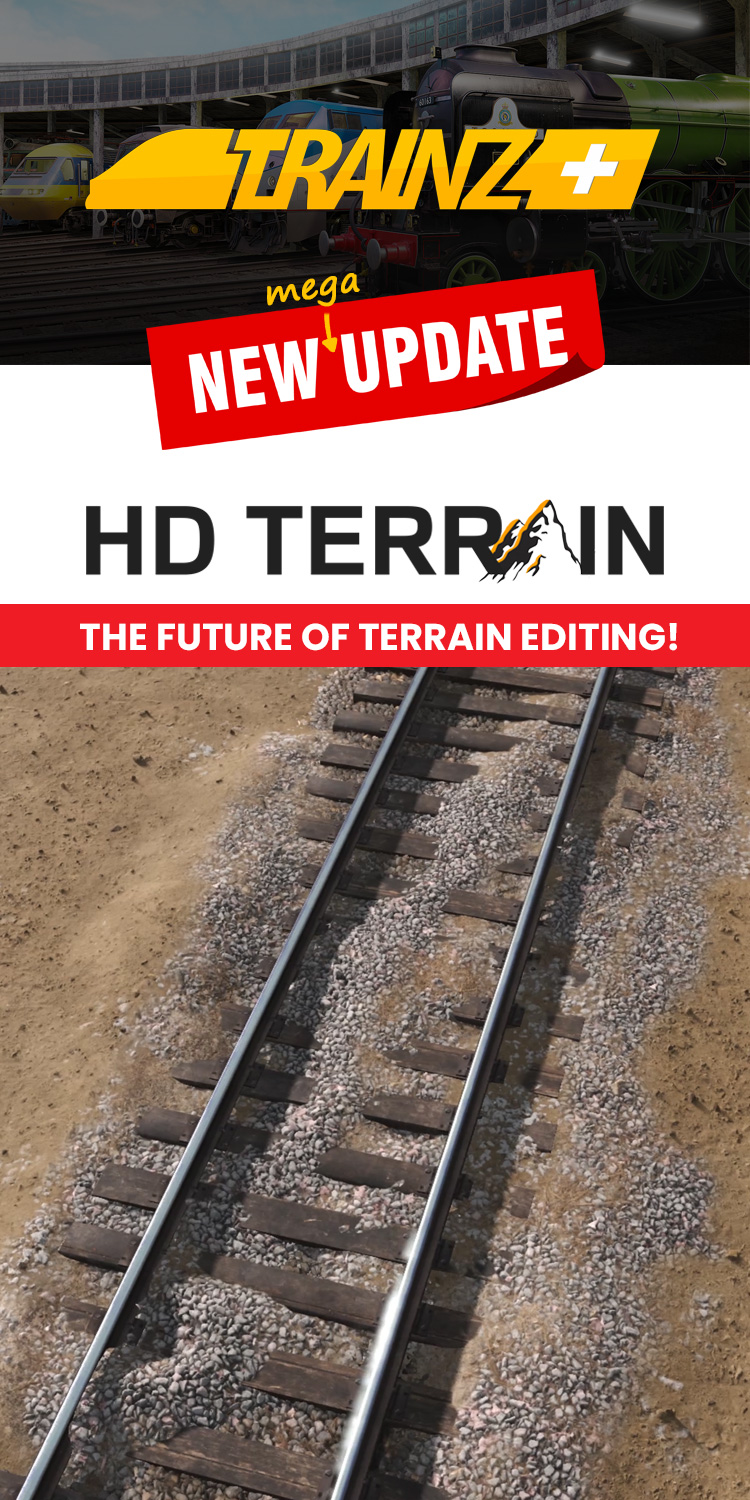 HD Terrain
gives you 1600x more data density to manipulate and texture the terrain. Find out everything to do with HD terrain on the Trainz Plus website
HERE
3D Thumbnails
Not all thumbnails are created equal, and for this reason the S20 Assets Palette now shows 3D previews of all your content.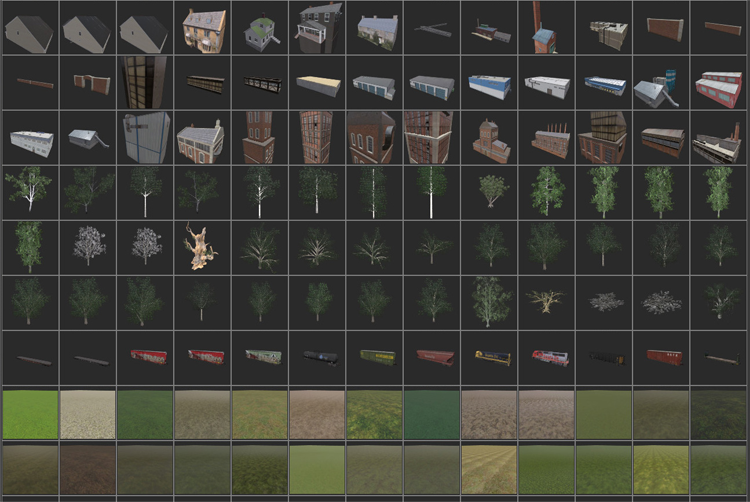 22KM Draw Distance
We have increased the draw distance from 15km to 22km so now you can see even more detail than ever before!
HD terrain should go out to 30km regardless of your draw distance setting. You can set the master draw distance to 3km, it will still draw HD terrain out to 30km.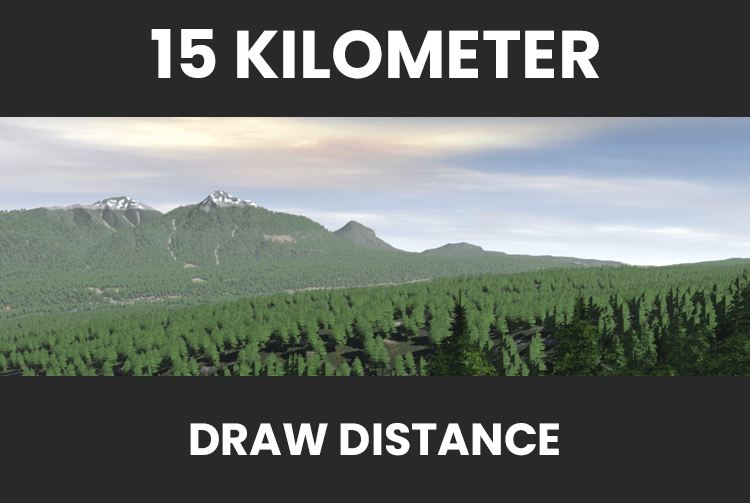 Effect Layers
The limit on total Effect Layer data size has been raised substantially allowing for a greater number of effect layers per route.
In addition to this, Clutter is now processed on the GPU giving better performance (windows only).
Living Railroad
We've unified and overhauled the Surveyor "Properties" and Driver "View Details" windows to bring you a UI fit for the next generation of gameplay. New industry queue editors allow instant configuration of processes and commodity levels, and a powerful new "Activity Log" lists related railroad activity from all over the Route.
and much more...
Multiplayer Surveyor
The latest Trainz Plus update introduces a new era of route construction, all powered by MPS technology. We've substantially enhanced our MPS servers and client code to streamline cloud-based route development.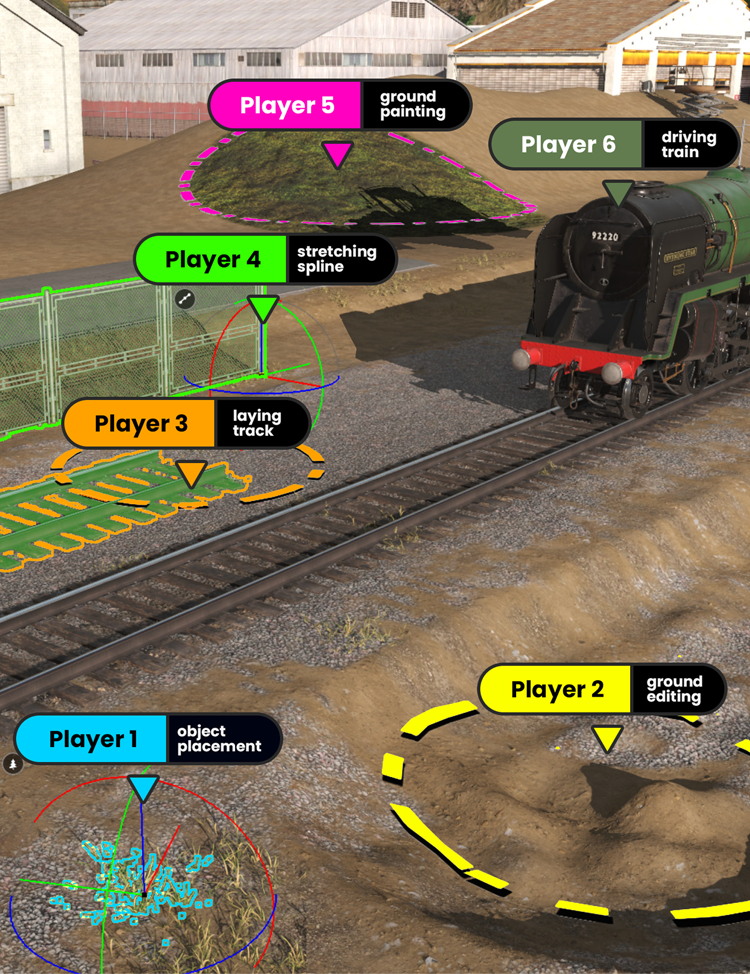 There are no restrictions concerning content. Our dedicated content team stands ready to assist in bundling new content into deployable packages, all to be used alongside your route. This encompasses all sorts of content, whether it's freshly created by you or the team, DLS content, or DLC content. It's all now available for integration into your MPS routes.
We are in the process of setting up several teams to work directly in MPS and our content team will be jumping in and out of their routes providing creation support. If you are interested in a collaborative environment to help build your route creations then this update is one for you!
Get Trainz Plus for all this and more!