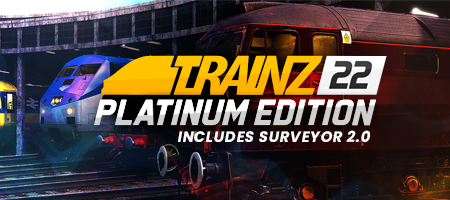 The Trainz Railroad Simulator 2022 Platinum Edition is now available, with our new Surveyor 2.0 world building tools included! Surveyor 2.0 changes the way you create routes and sessions in Trainz, streamlining your creation experience in so many ways and updates Trainz world building tools to a much more modern approach.
The TRS22 Platinum Edition also includes 5 additional routes and 21 additional locomotives, from all across the world to expand your content selection further!
You can find out more about the
TRS22 Platinum Edition here
.