I know a bunch of people have probably done this already, but I decided to remake Tidewater Point Rail, one of my most favorite routes ever. I have modified it significantly to make it look a ton more realistic using procedural track, more realistic buildings and scenery, as well as redoing A LOT of track. I am making it look like a medium to large-size branch line off of Conrail in the Northeast, set in the late 70s to early 80s. The power consists primarily of Geeps, Alcos, and some older GEs, often still in Penn Central or paint schemes of railroads absorbed into Conrail. I still have a lot of work left to do on it, but it is slowly coming along. I may release it, but the only issue is the large number of assets used in it that may not be on the DLS.
Work has been slow as I have been adding a lot of trees and details such as grass and weeds along the route. I have double tracked most of the line and added some new industries. The focus of this route is going to be mainly coal and wood/paper products, with coal being shipped to both the power plant as well as to other power companies in the country (Via portals). At some point I also plan to set the route up for CMTM to allow more complex operations.
Tips to make stuff more realistic are appreciated, and encouraged. I am also looking for Conrail stuff to run on the route, such as patchout units. Reading, Erie Lackawanna, Penn Central, and Lehigh Valley equipment would also be awesome too.
The back story is that the Big, Ugly, and Smelly railroad and Tidewater Central were absorbed into Conrail in 1976, along with the railroad that previously interchanged with it, Penn Central. This was a major opportunity for Conrail to expand Mapleton Yard for it to become a division point for coal traffic in the area. Business is booming along the lines due to prosperity requiring track to be upgraded, although much still remains to be upgraded. The Tidewater Central allows Conrail to reach Erie Lackawanna trackage at the other interchange point at the other end of the railroad. As a result, a lot of traffic is diverted along the Tidewater Central, leading to interesting trains such as coal and oil and other products travelling through.
Pair of CR Geeps going on to Lakeland lead to switch the lumber mill and grain elevator (Prior to me double-tracking this area):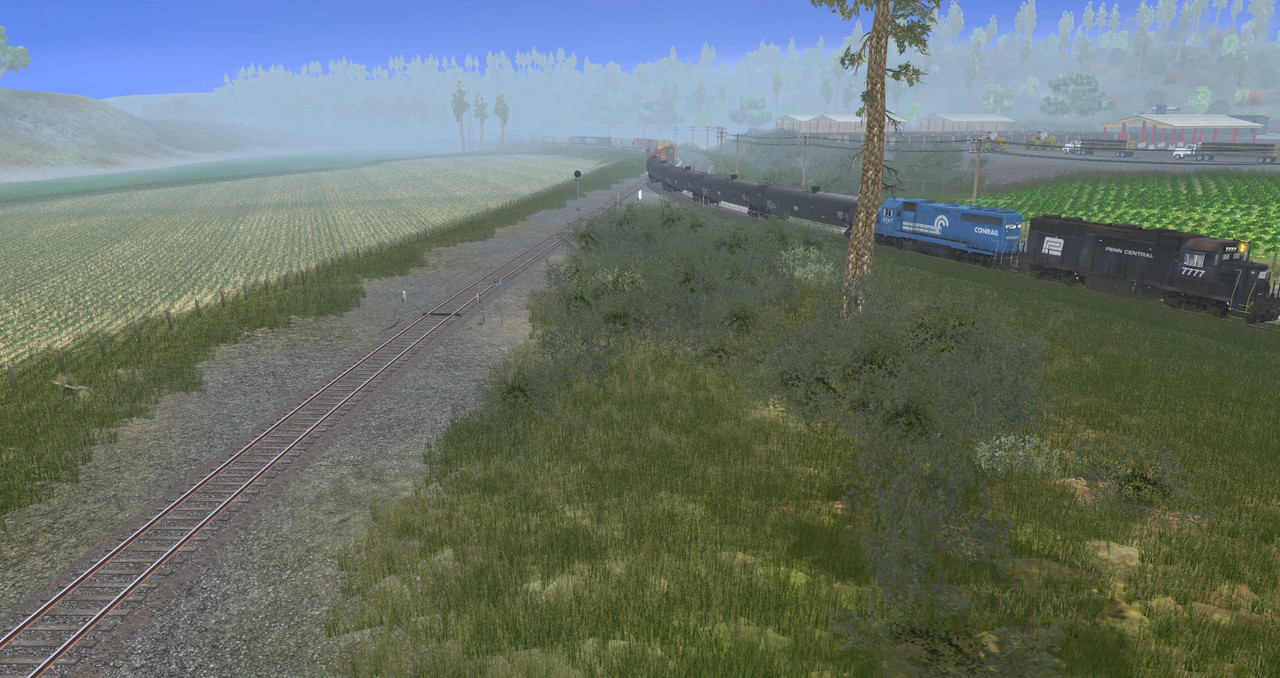 Ritterton Industrial area (Now called Kirbyville): This has been a lot of work to completely relay the track and squeeze a ton more industries in the area, as well as some street running in a city-ish area (behind camera)
I still have to detail it more and add people, cars, and more weeds.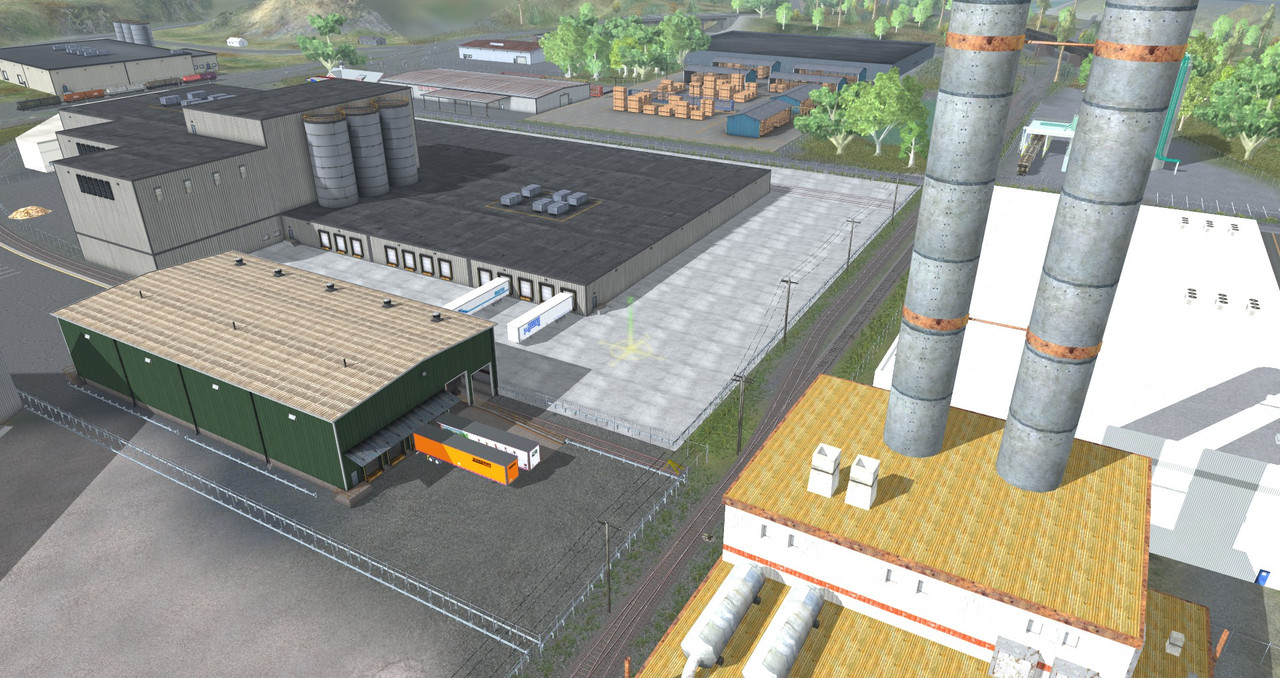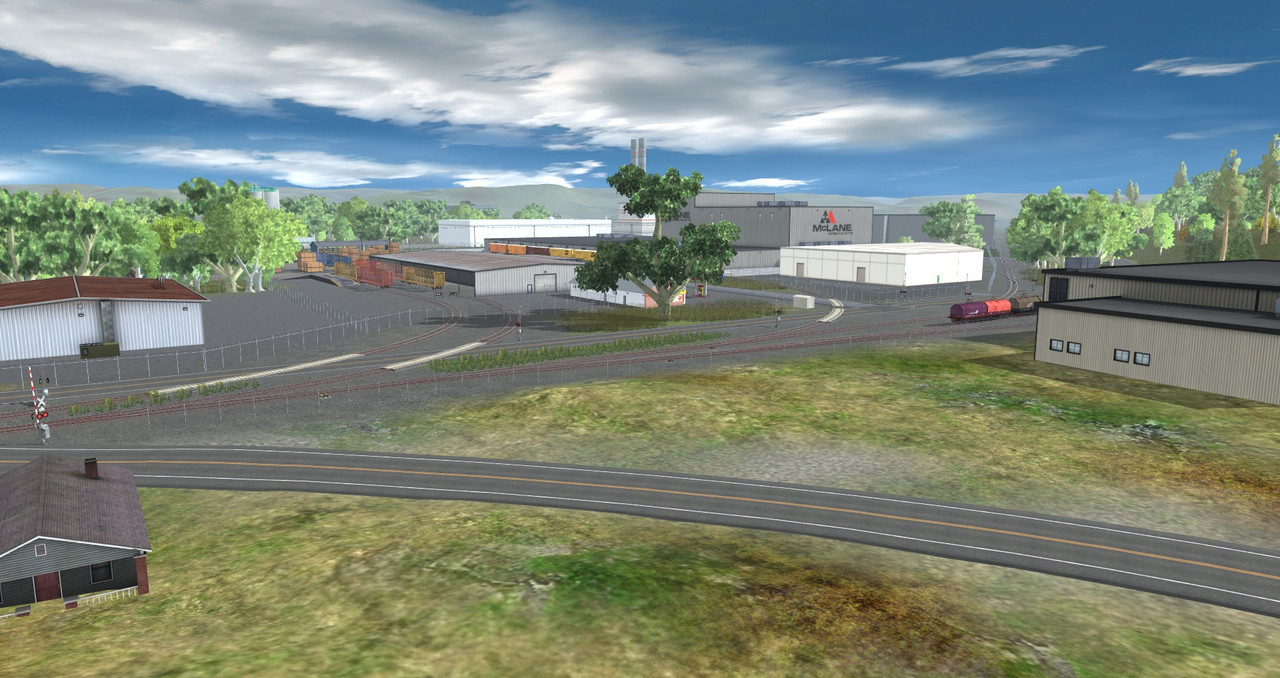 Hyde pulp mill, now a paper mill: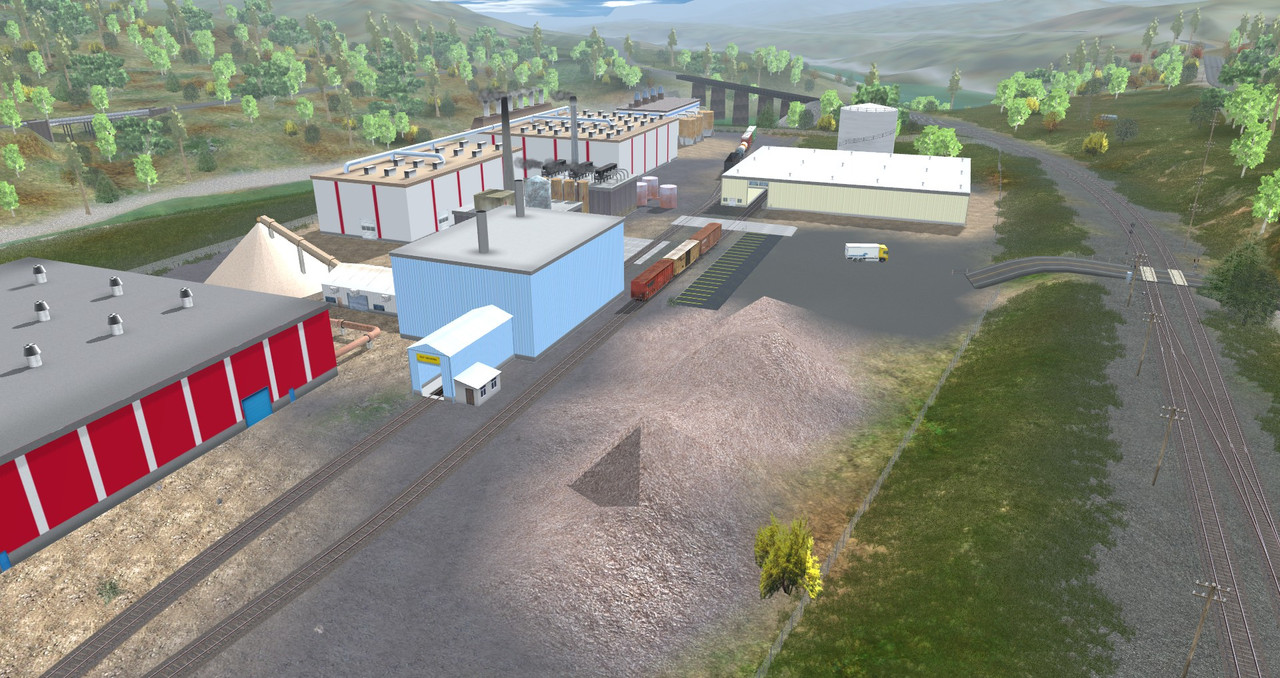 Back to Lakeland Grain and lumber area: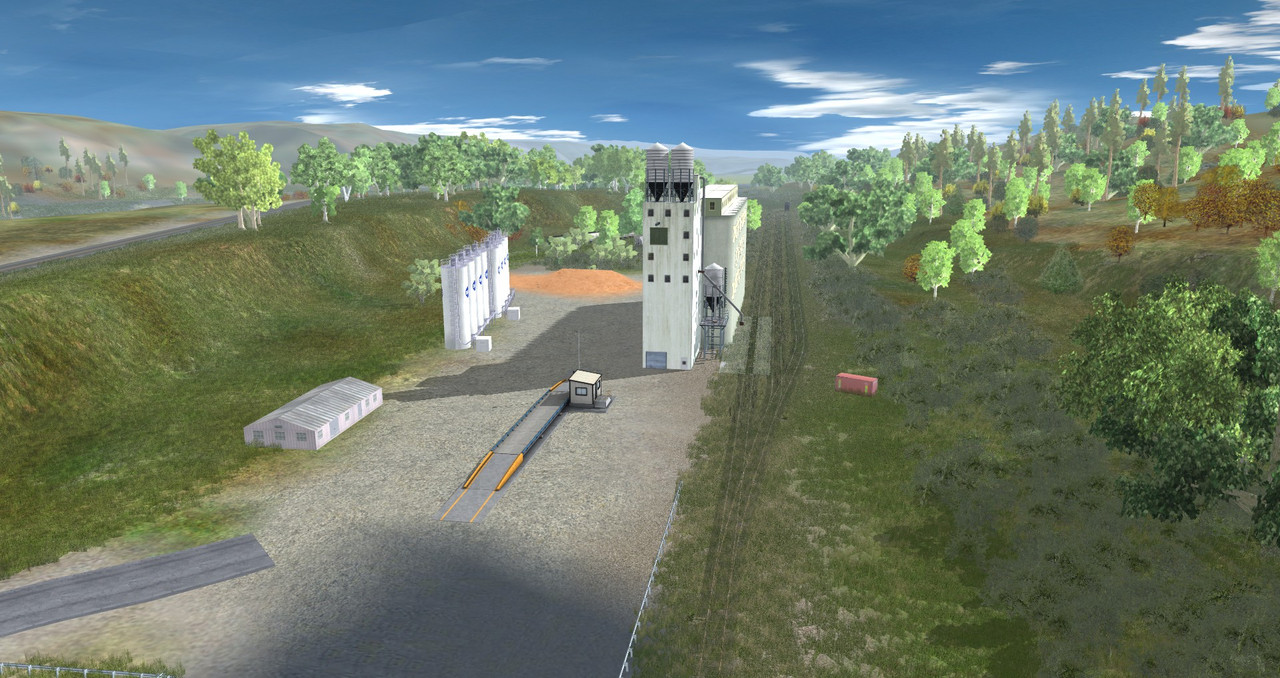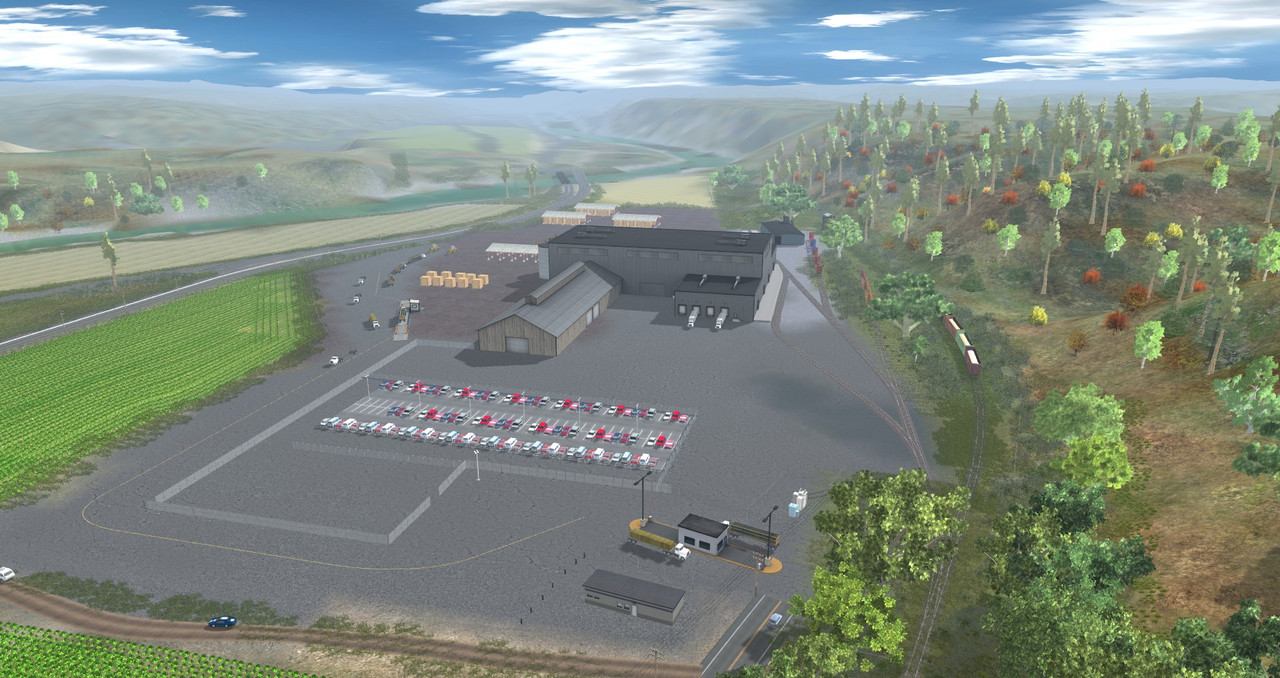 New powerplant with storage tracks, diesel for supplementary generators, and rotary dumper for coal cars, with a leased MP15: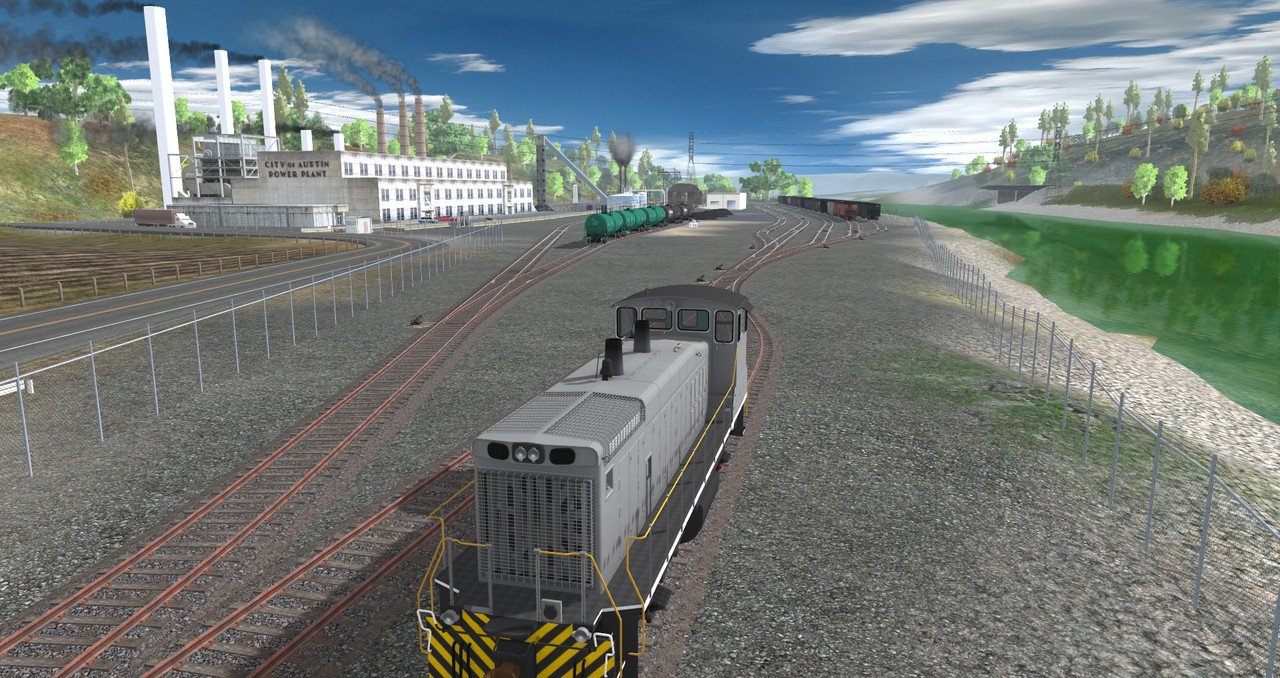 Mapleton Yard, now with classification tracks, arrival, and departure tracks, as well as MOW tracks and engine terminal: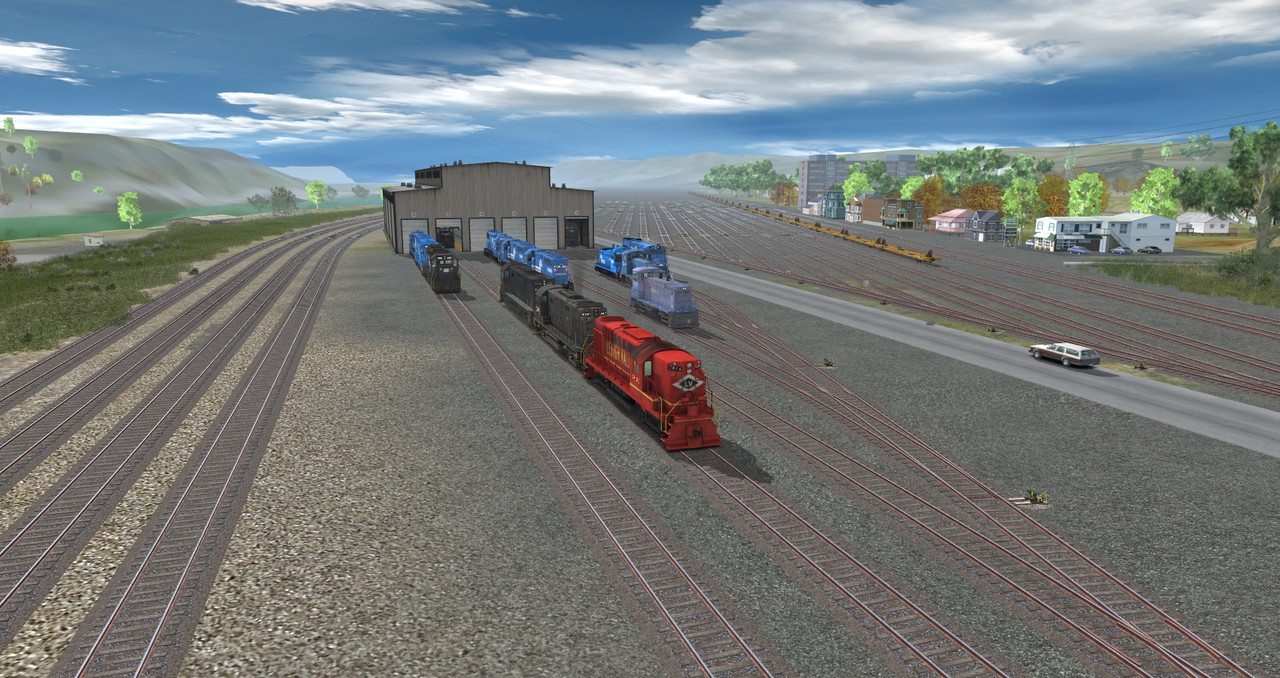 Last edited: