Hi everyone,
I've posted a few shots of this project in the Routes thread, but thought that starting a separate thread might motivate me to inch it along a little faster.
I guess I should start with an introduction, since I haven't posted that much. I spent a lot of time around Trainz from the pre-SP3 days through the TS2009 era before dropping off for about 10 years, but even then, I mostly lurked the forums. I got back into Open Rails and TRS2019 over the past couple years and have been back on the forums here for the last year or so, mostly posting screenshots here and there. A huge shoutout to the accumulated wealth of knowledge in these forums and across the community - it has been a huge help in getting re-started in the hobby.
My prior project in Trainz had about 60 miles of modern mountain railroad set in the northeastern US, but it's entirely built to TRS2004-ish standards (why did I let myself use forest splines everywhere…). Someday, I might try to upgrade it, but for the moment I've decided to start fresh with a new project: the New Haven Railroad's Naugatuck mainline from Devon to Waterbury. This is the modern-day Metro-North Waterbury Branch, but I'm setting the route vaguely in the transition era.
I'm building from an old fishlipsatwork DEM that I found trawling around the DLS, which extends as far north as Waterbury and also includes bits of the mainline (today's NEC) as well as the Maybrook line. The route probably won't have an exact time associated with it, since multiple changes hit this line in short succession - it was single-tracked in 1948, then a massive flood devastated the area in 1955. I've laid everything out in its double-track and pre-flood configuration for now, since I figure it's easier to remove track later, but ultimately I'm aiming for something where early Alcos would look at home. That said, I still run JR's U25Bs and other 60s-70s stock on it quite a bit, even if they are slightly new for the surroundings. I know from searching around the forums that I'm not the first person to model this line, and I make no guarantees that I'll ever finish this, but so far it's been a fun exercise in learning a bit more about my home railroad.
Anyway, without further ado, some screenshots of the mostly-finished areas (a few of these are reposts from other threads):
Approaching Beacon Falls: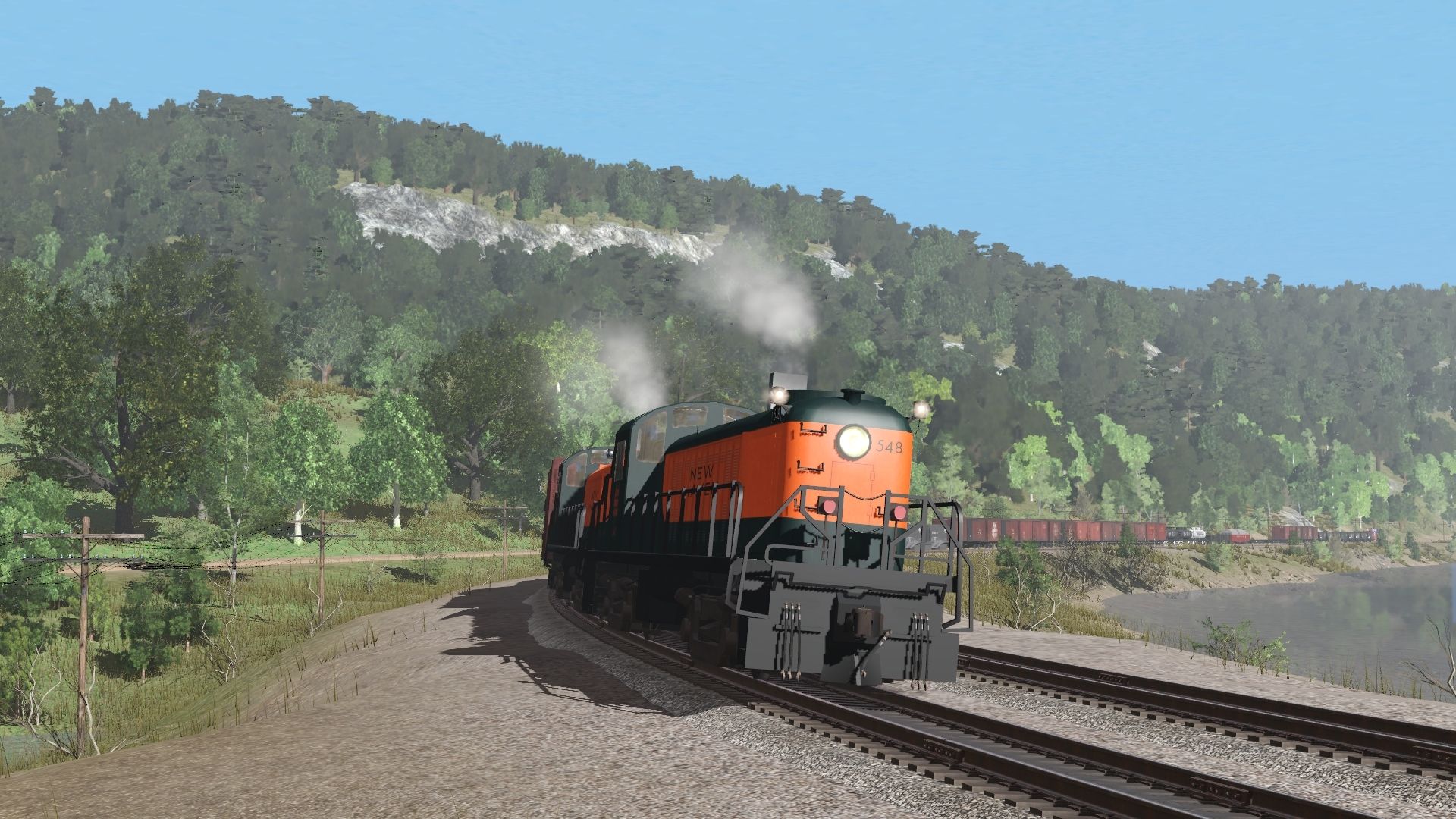 Crossing the triple bridges at Derby Jct: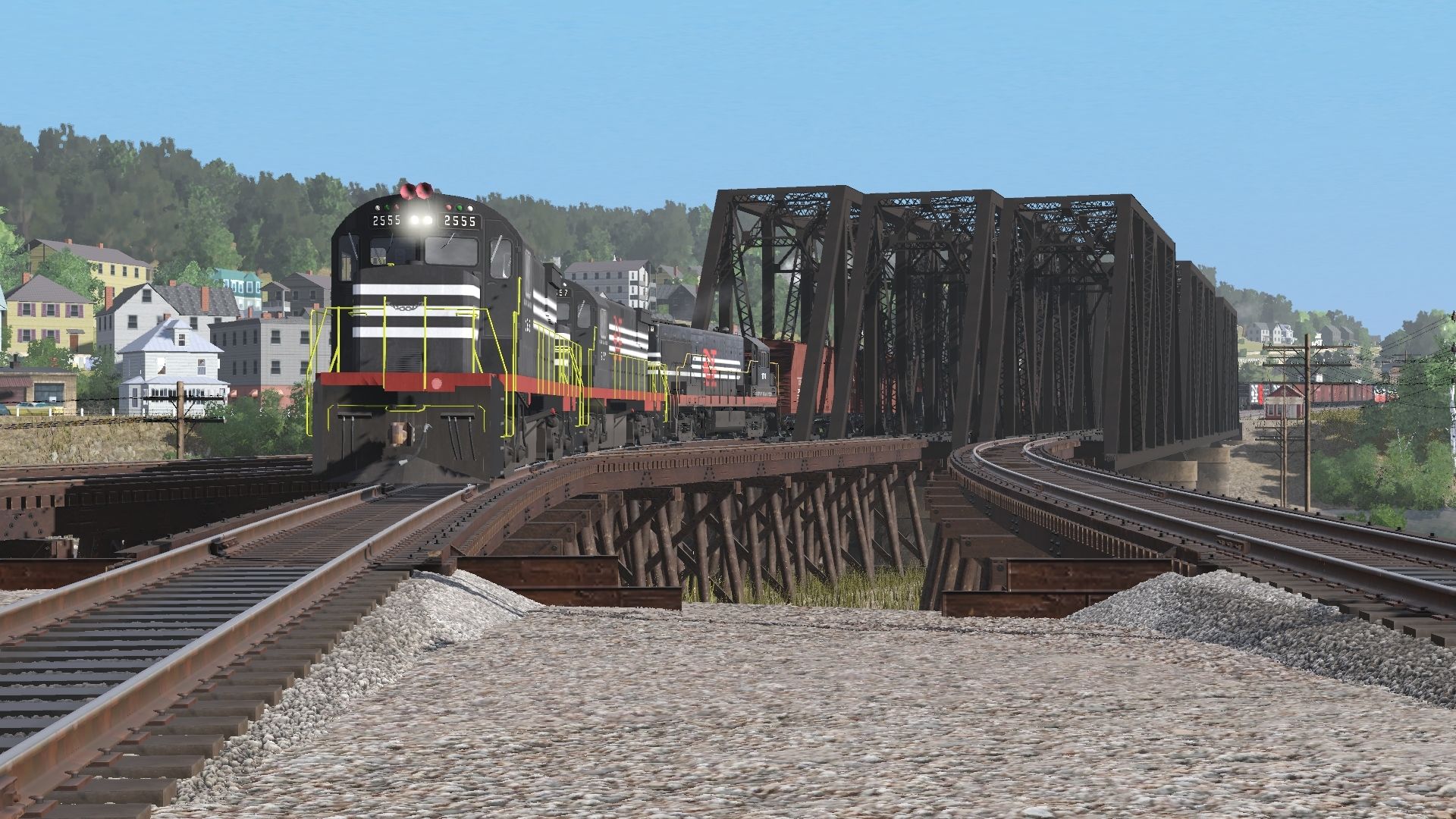 Along the Housatonic River south of Turkey Brook yard: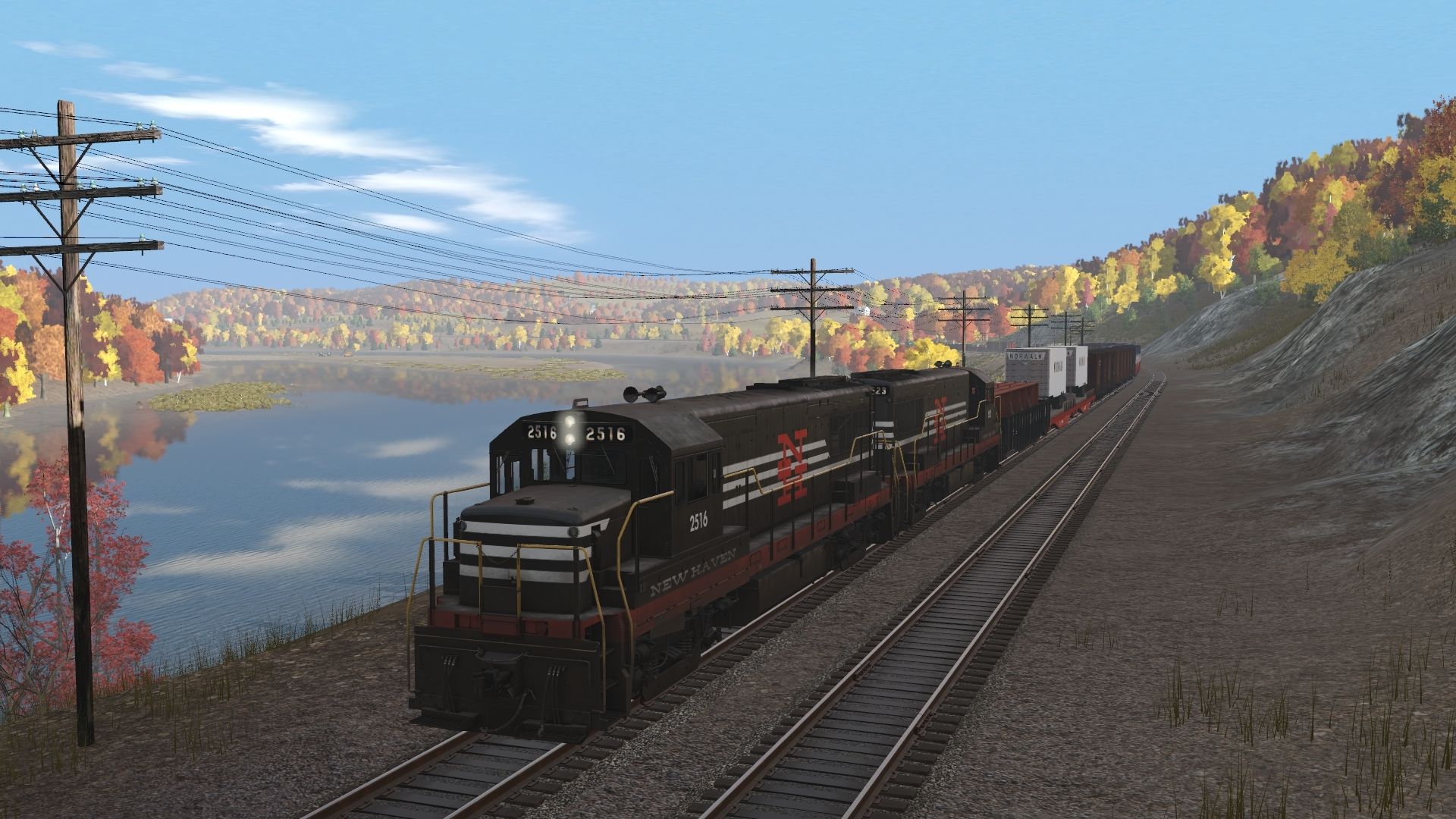 Two shots between Derby and Milford: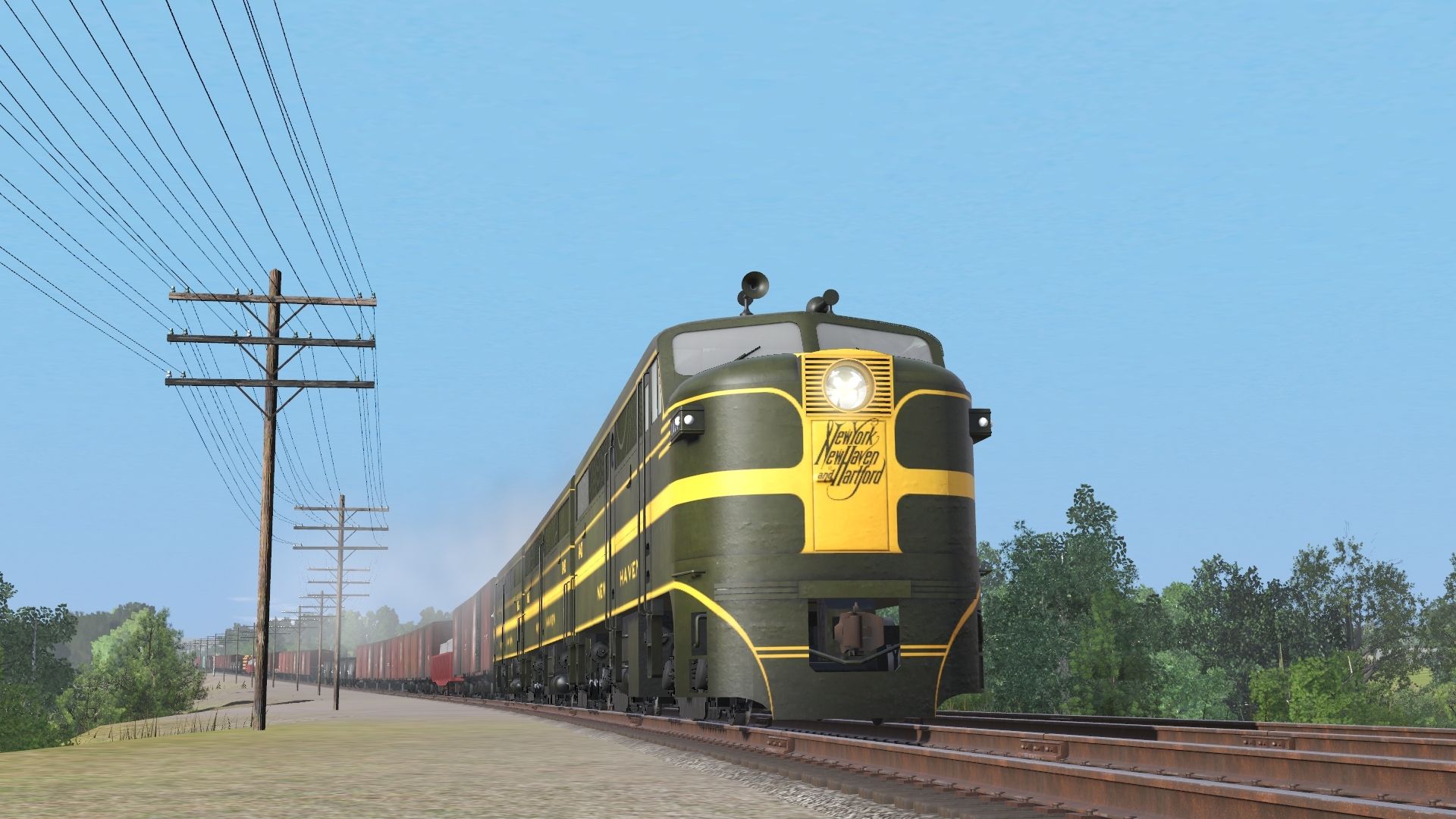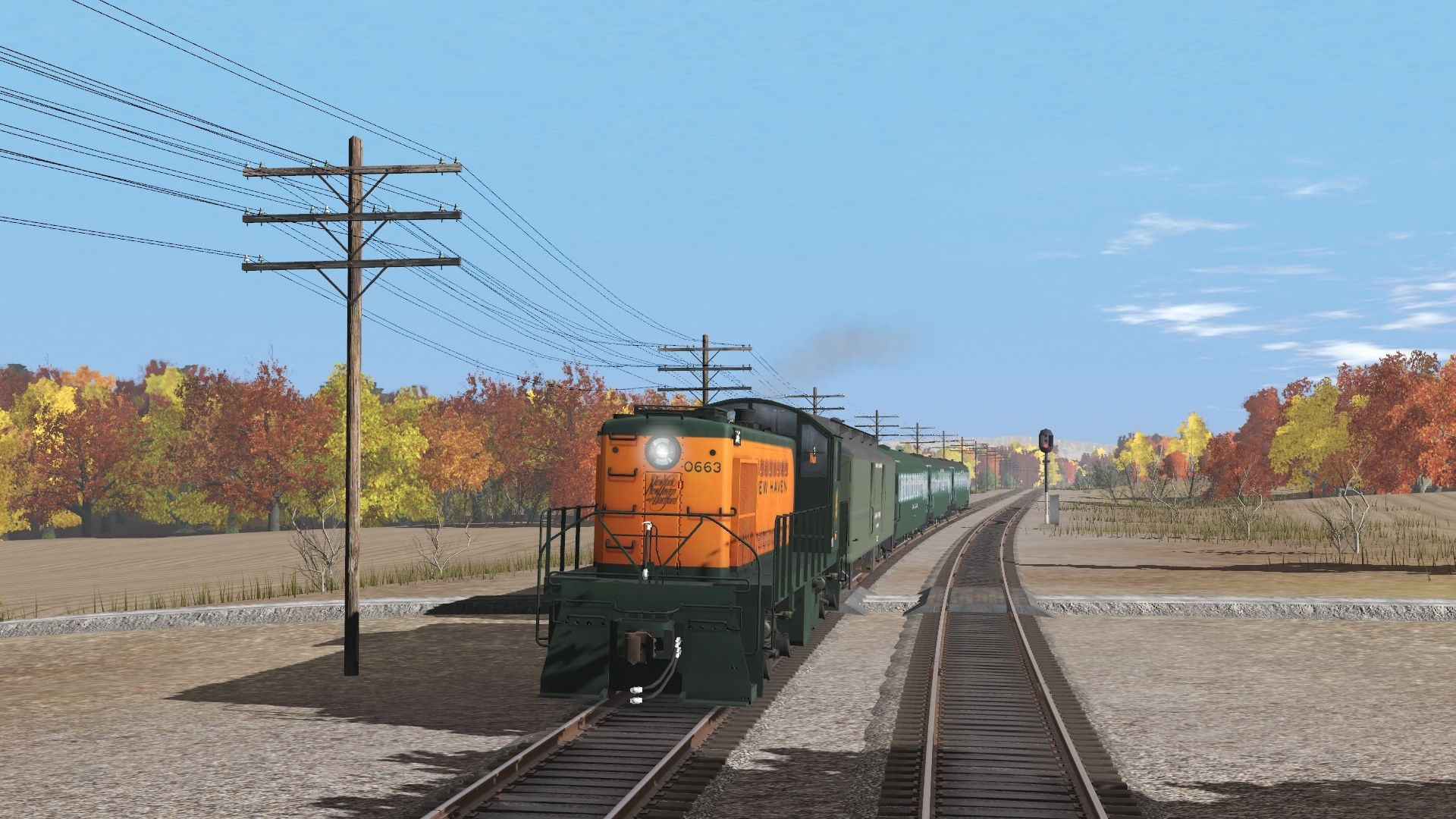 Approaching the junction with the mainline at Devon: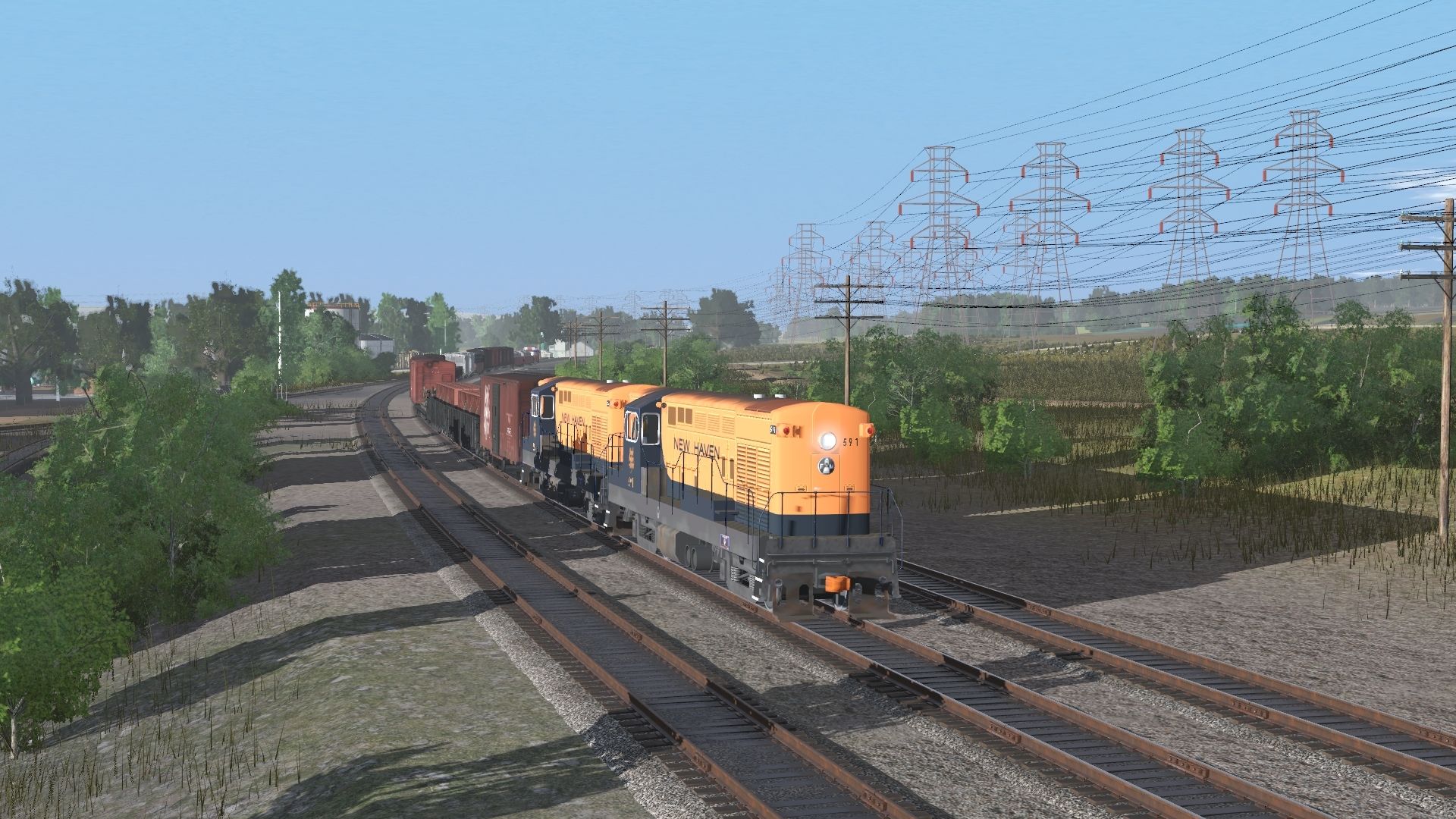 Hopefully more to come soon!