"Sub-Prime" is a session is for RiversideRailroadCompany 1a. All the items of rolling stock needed by the session will be downloaded from the Download Station when the session is installed.
Chuck, Joe - Dispatcher here.
Armour Meats are shipping Sub-Prime and Prime beef.
The sub-prime stock are carried in the UP stock cars from Stock Yards to the south west packing plant at Armour, the prime in the ATSF cars to the north east plant.
The prime meat is carried in crates in the yellow Armour reefers to the Frigid Storage cold store on the lower level of Lys - behind the Teamsters Yard - and the sub prime in the white Merchants reefers and left in the Lys Transfer Yard.
You will need to saddle up and round up the freight cars in the yard before moseying off south.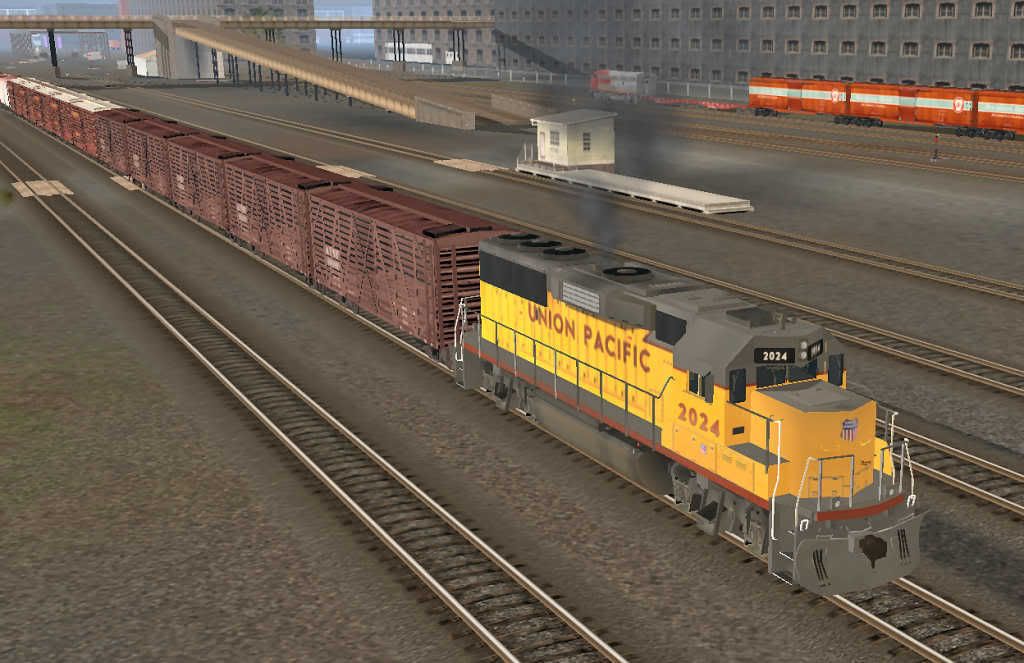 Class 1 railroad trains will be running on the main lines. You must give them priority.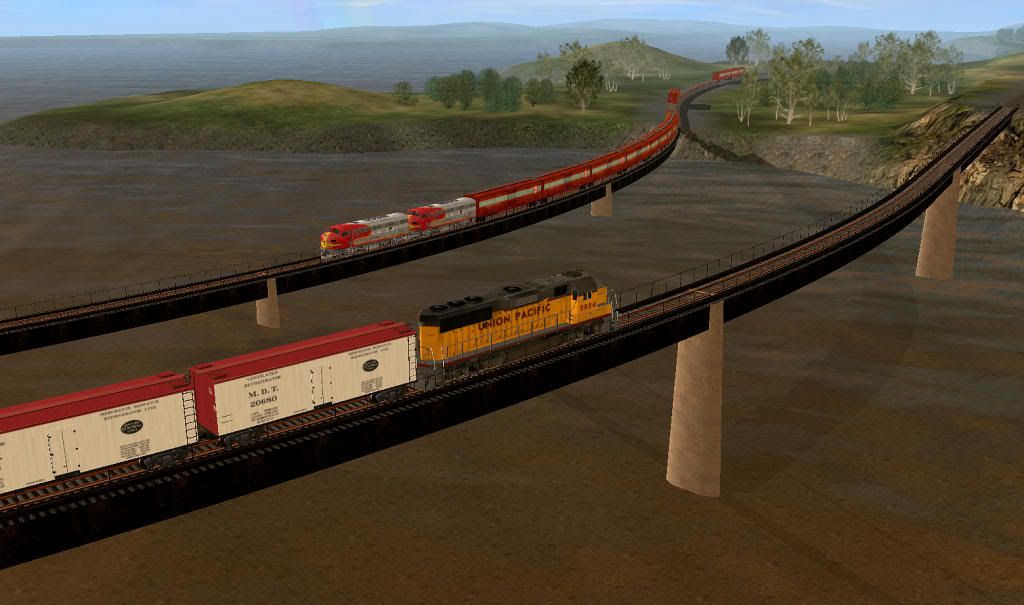 You are authorised to travel at up to 50mph except in yard areas where normal limits apply.
At Lys, return to loco and contact me for your next assignment.
You are authorised to stop when necessary for locomotive purposes.
Dispatcher out.

Maps and a readme are included in the folder containing the session. The session should take about 2 hours to complete.
Phil