This blog will chronicle my efforts in texturing one of my locos using the new Physically Based Rendered (PBR) materials that will be introduced with TRS18. My goal is to have the loco ready for TRS18 when that version of Trainz is released.
During my journey, I will talk about tutorials I have followed and test models that I have built. I will also talk about PBR workflows and changes I foresee in how I build my models. If there are questions, then I may digress to respond with test models that help answer the question.
Soon after the release of the TrainzDev version of TRS18 in December 2017, I became aware of a texturing tool called Substance Painter. This tool is produced by a company called Allegorithmic and is a subscription based tool. i.e. you pay a subscription on an annual basis. I won't debate the cost of the tool but it is cheaper than some of the other paint tools that I purchase and buy annual upgrades. It is targeted at 3D modellers that make game models.
Substance Painter is a remarkable product that allows you to make smart materials that can easily be reused for other models. I'll discuss Substance Painter in later posts.
The loco is a CNJ 0-4-0 loco that was used as a Communipaw yard shunter and also at the Bronx freight terminal. I started making this loco a few years ago but never finished the cab interior. I also kept changing the material because I was never satisfied with its finish. This is how it looks as a IM model. The model has done quite a lot of mileage as I've been using it as a loco for testing literally 100's of boxcars, wagons and carriages for my work with the CRG.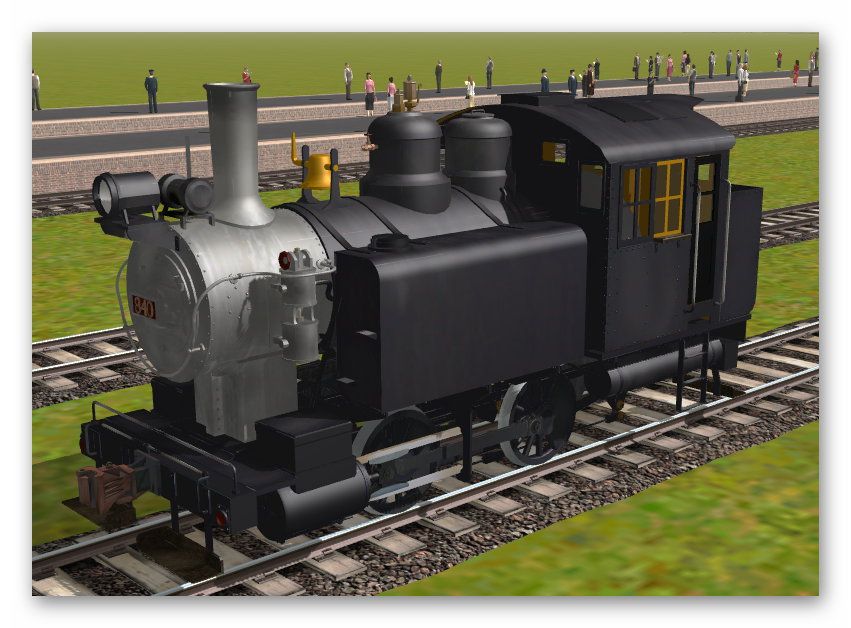 When FBX models were announced I converted much of the model to FBX but the bogey is not complete due to issues with FBX animation.
(Next: a discussion of the CNJ840 model in more detail)