I thought I would start a thread on a route that I have been working on/off for the past 15+ years. The route first started in Trainz Classics, probably around 2006/2007. The original concept was to connect the industries in the south with the cities, harbor and airport in the North. Since then it has grown into a hundred+ miles of tracks as other routes and extensions has been added. As always everything is a work in progress as I am always refining and redoing areas.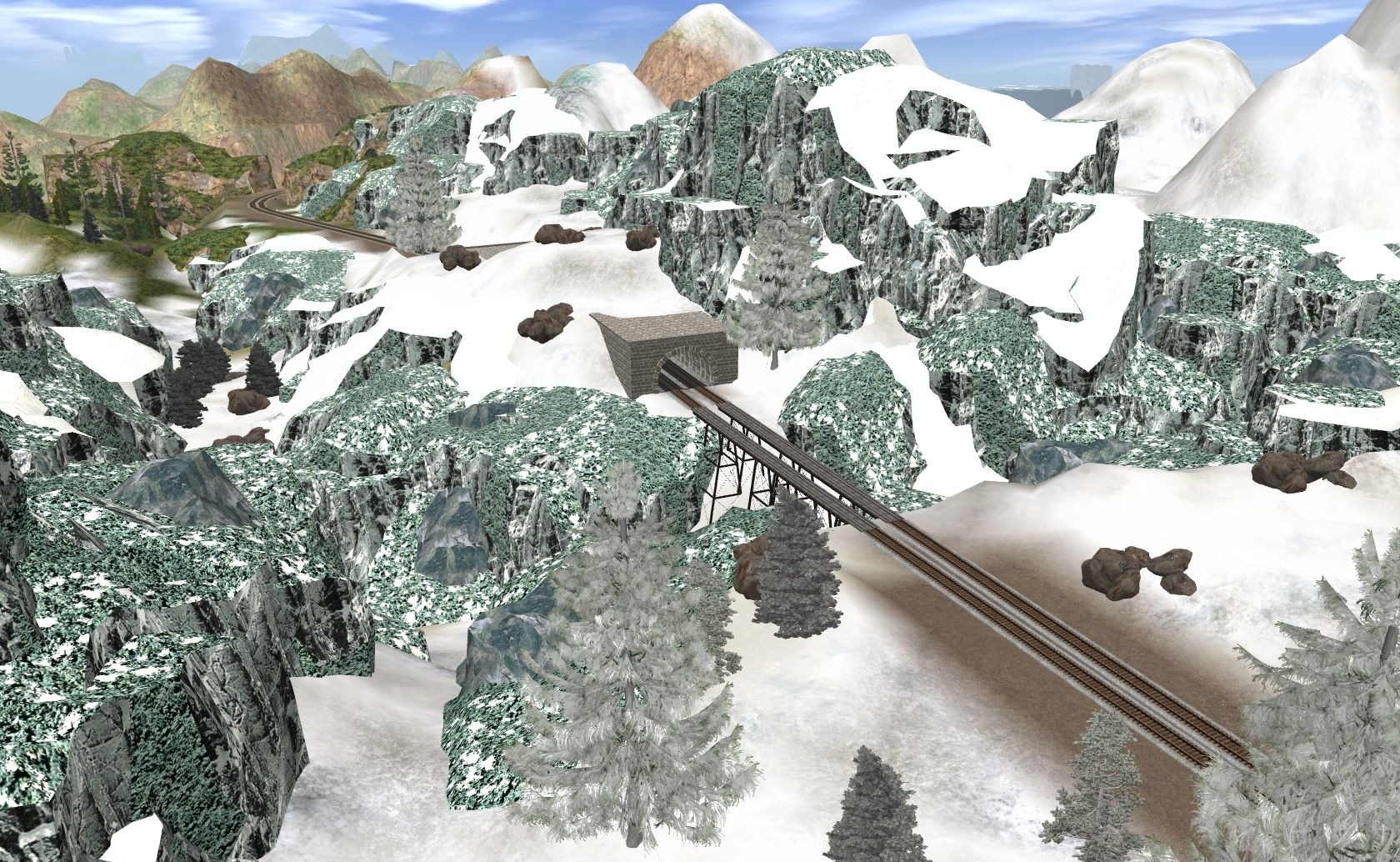 (Glacier Peak a ski resort town north on Kingsly Valley sub taken in TS12)
The route consists of the original route, merged other routes by me and other user routes sometimes heavily modified. I would like to thank the following Trainz users for sharing there creations that helped make my route.
caddylars - Emma Yard
PerRock - Improved City and Country USA
TomJohnson - Galesburg Secondary
chrisracer8903 - CSX Saginaw Sub, CN Holly Sub, Detroit Connecting Railroad, CR Lincoln Secondary
OverlordNZ - Industrial Wasteland
crb001 - Midwest Central, Erie Northen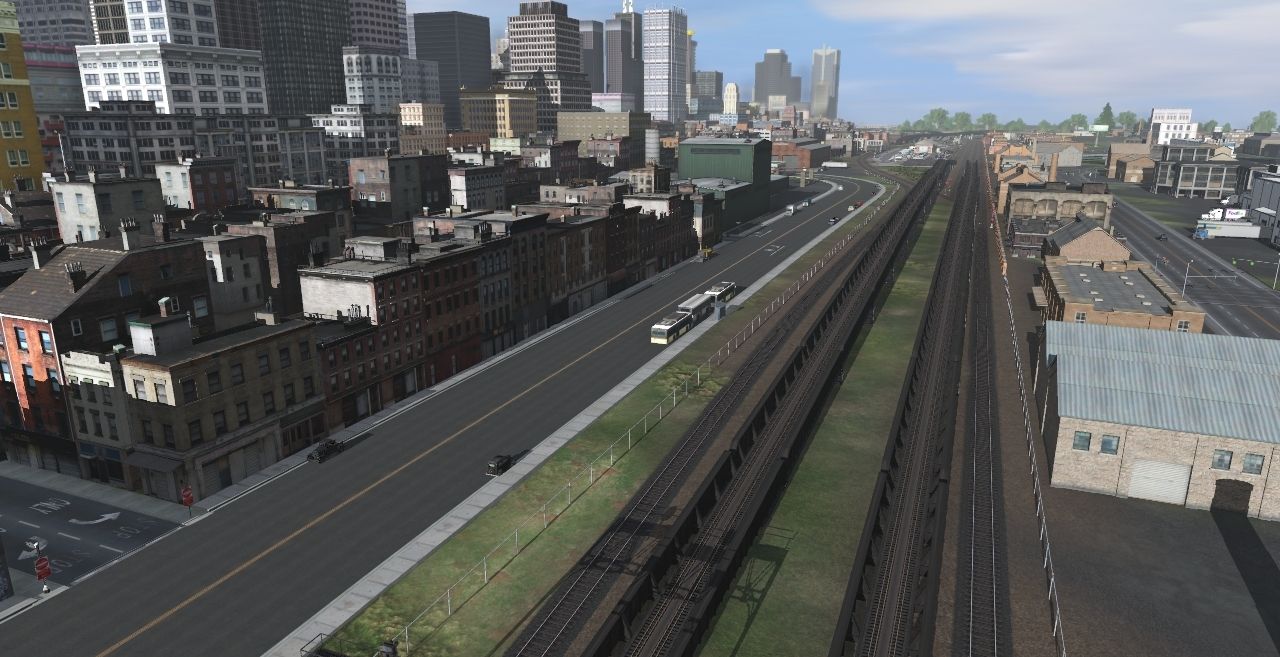 (Looking north down Industrial Ave of Eastern City, with the station and maintenance yard in the background)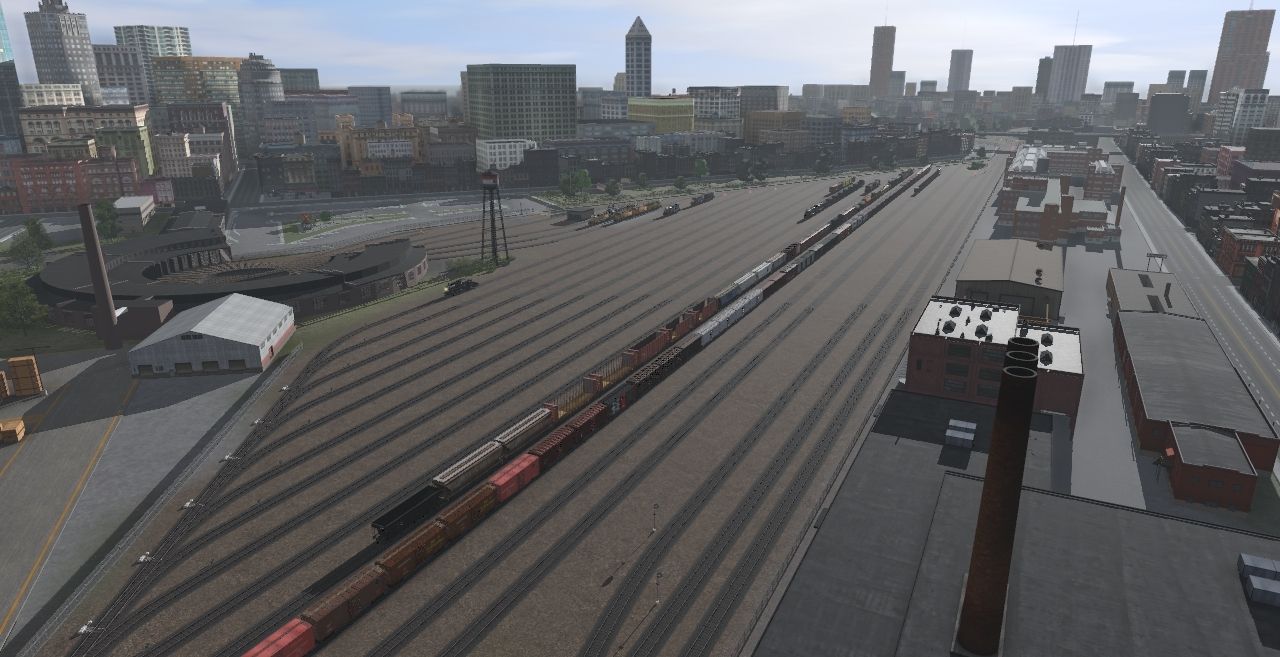 (Justech Lines Yard in Justinan on the Sparks Industrial Sub)
Thanks for reading.
hert:wave: