Hey all,
Jefff944 recently handed me a reskin project for the P-42 locomotive.
10 Locomotives will be available for download in the current Phase V scheme on ALL Amtrak P-42 Locomotives.
The 10 locomotives are as follows: 1, 42, 60, 99, 100, 134, 138, 177, 200, and 207. These locomotives feature a custom horn sound made by Jefff944.
It is possible that more locomotives will be released in the future to suppliment this set of 10. However they might bear the numbers of the P40 and P32 AC locomotives.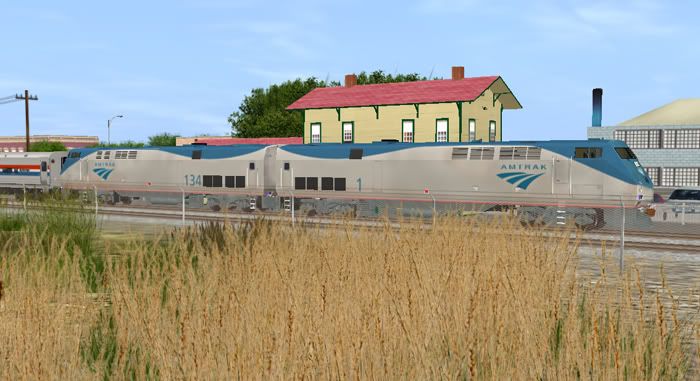 Pending permission by the mesh creator, I will decide where to upload them, along with the P-42 horn sound.