I'd like to share a story with you about some of the most important pixels in today's game market - the 57 x 57 pixels that make up the "app icon" on your smartphone. This story is based on our experience over the past 2 months with our mobile app called Trainz Driver (Dec 2012/Jan 2013).
All good app developers already know that their app icon is important. It's the first thing a user sees when browsing the app store and aims to give customers at least some idea of what to expect. What is not so well known is just how dramatically this little icon can affect your sales!
First some background about our app. Trainz Driver was originally released in August 2012. We had spent more than a year developing the iPhone version which was based upon our already successful "Trainz Simulator" app for iPad/Android Tablet. This version had in turn had been created as a result of our 10-year development of the Trainz franchise on PC.
Icon selection
When it came to icon selection, we knew how important is was and decided outsourcing the art. Hoever we didn't really like any of the icons provided (a selection of these are shown below).

We believed these icons were too cartoony for the 3D train driving experience in our game. However we were also concerned that we might scare away the more casual market if we went with our usual Trainz approach of "big strong train image". We went back in house and mocked up a few different things trying to get something that said "trains" but also said "part simulator, part game". Here are some of our early designs:
We eventually decided to go back to our roots and incorporate the orange train from the logo/title (which was present in the first Trainz Logo back in 2001. We felt this highly stylized icon stood out really well among a crowded list of app icons and we were very happy with it.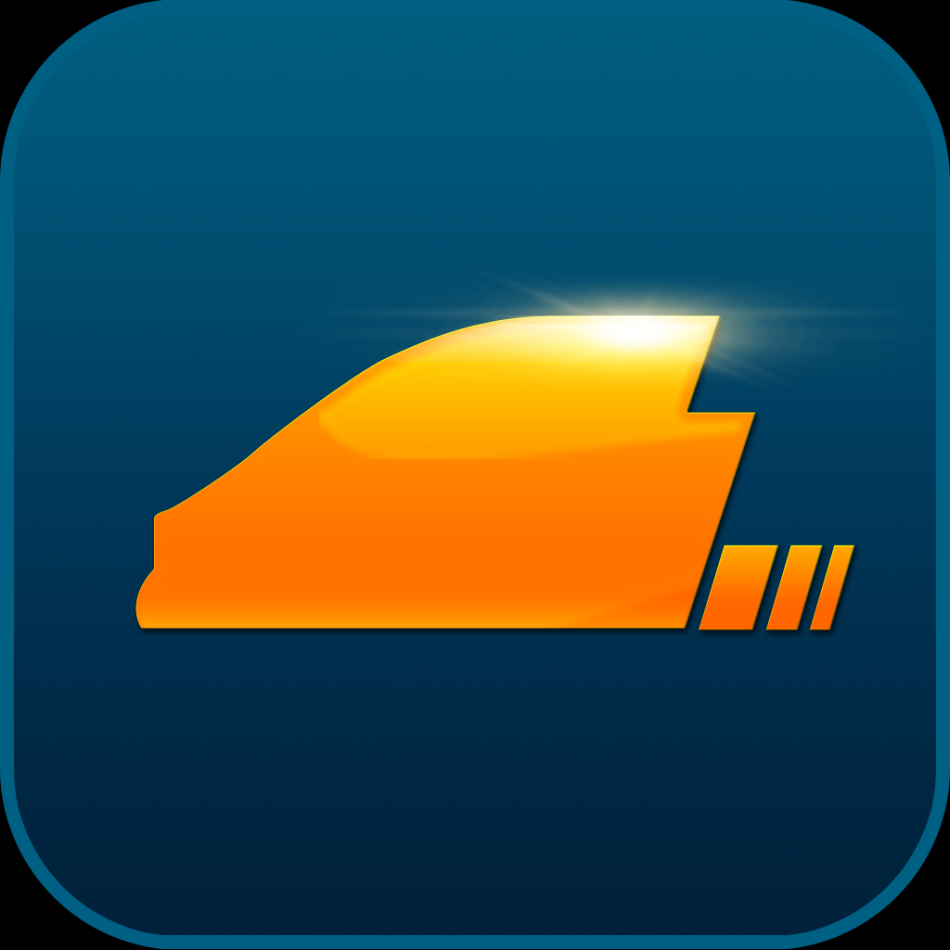 The icon chosen for the launch of TrainzDriver.
Ready for Launch
So with our icon and app all tested and ready to go, we launched Trainz Driver on iTunes and immediately hit the Top 10-20 Simulation/Family categories. Since then we've remained in the Top 50 in most major countries with peaks and troughs dependent on pricing (and that's a whole different story). On Google Play, although we hit the Top 30 rank for Casual Games soon after release, we have steadily hovered around the Top 75. Lastly, on the Amazon app store, which is where this story really starts, we were almost invisible on any sales chart.
We weren't happy with our position on Amazon and price drops weren't working either. One day we were analyzing our sales stats and were puzzled why our "My First Trainz Set" app was outselling Trainz Driver on the Amazon store. On the other app stores, Trainz Driver was ahead by 3:1 or more. A search for "Trainz" on the Amazon app store showed a screen with 3 icons; for Trainz Simulator, Trainz Driver, and My First Train Set - our 3 mobile Trainz apps. The screenshot below shows the Trainz Driver icon quite prominent among the 3 products, but why weren't people buying this item?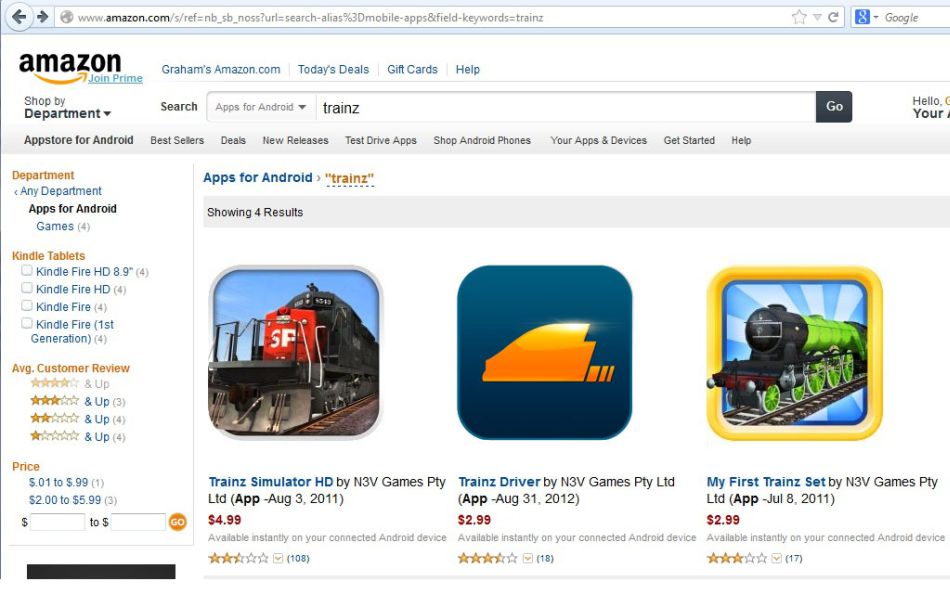 ---
What we decided was that the MFTS icon screamed "train game for kids" and the Trainz Simulator icon said "serious 3D train game". On the other hand the Trainz Driver icon said neither of these things but did say "bright colors to catch your eye". It could even have been an icon for a business application. Clicking on the Trainz Driver icon to view more, what we saw next was even more concerning...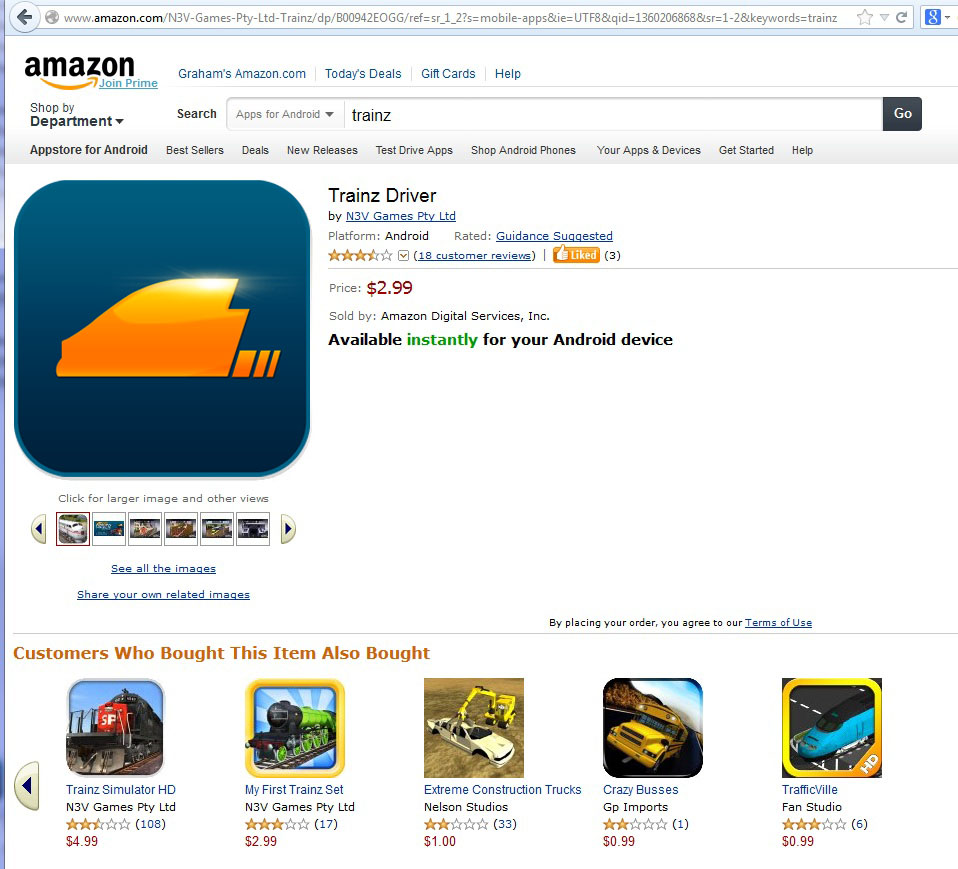 ---
Here, on the product page, the Trainz Driver icon was now an enlarged image of the "stylized" and "brightly polished" icon. Being on Amazon, this larger icon format would suit a book or DVD cover, but did not suit our icon style at all. We decided straight away that our icon needed replacing on Amazon, and the sooner the better.
We decided to whip up a new icon and this time it had to say "awesome 3D train driving experience" not "huh? is this a game or what??".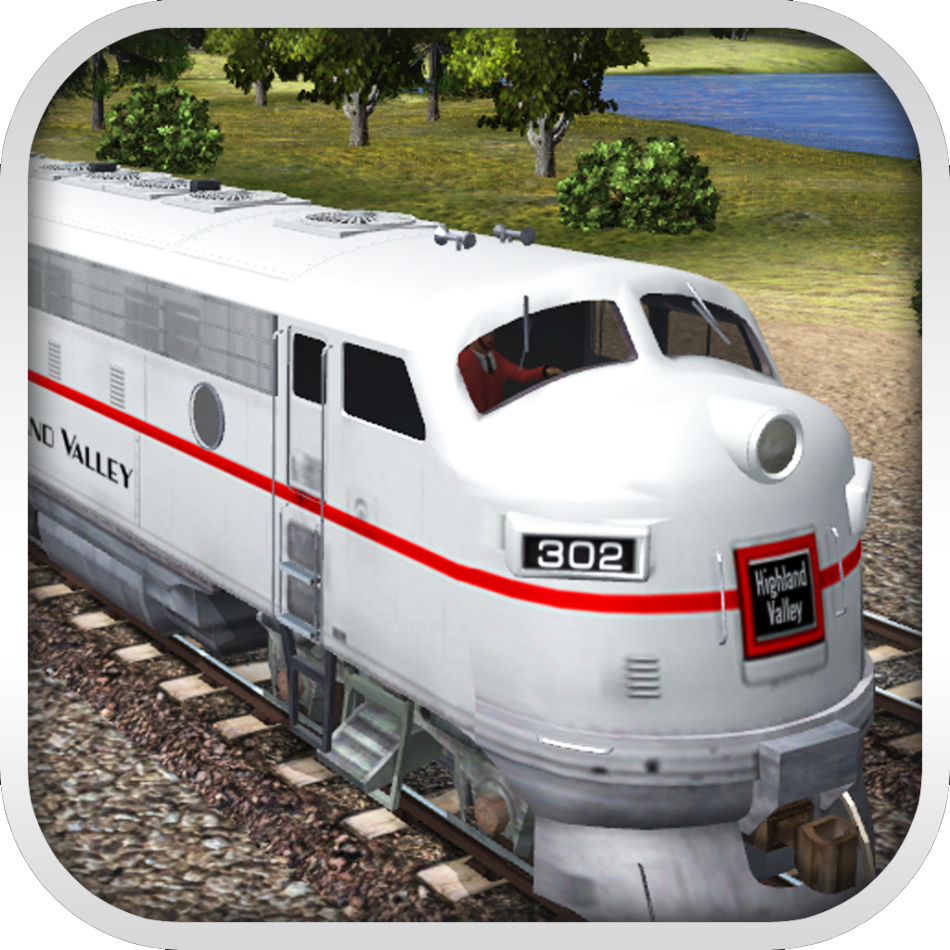 The new "super-icon"
The difference an icon makes
We had the new image up on the store that afternoon, and the stats started coming in the very next day. Unit sales had more than doubled overnight. "Hey - that seemed to work pretty well" we thought.
The next day sales had more than tripled from the Dec 12 starting point. "Great stuff - this is better than unexpected."
We then watched as sales ran at 5X their previous daily sales for a week. "Wow. Is this really happening? Is this just temporary or is it a permanent change in our sales fortunes? Could an icon alone achieve this increase in sales?"
What happened next is even more amazing. In the lead up to Christmas, our previously "invisible" product on Amazon had climbed up the charts, and within two weeks, we were selling 20 times as many units every day! Even after the Christmas peak we have steadily maintained 10 times the previous daily sales on the Amazon app store.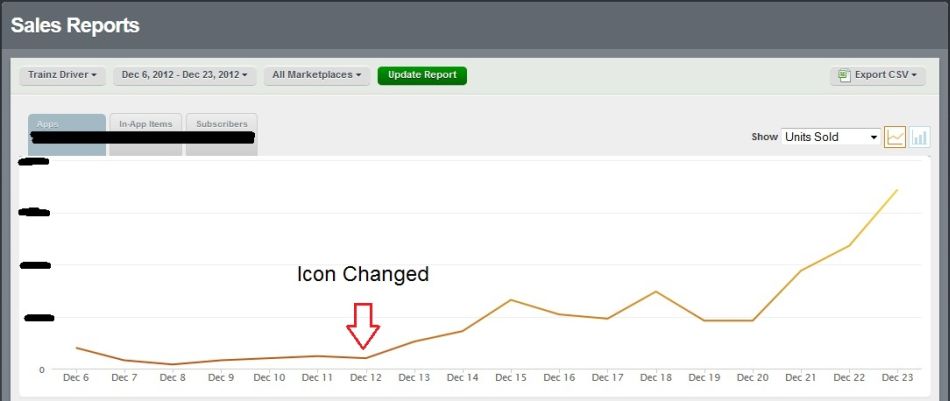 Amazon App Store
---
With this sort of performance, even if off a low base, we just had to try out the new icon on Google Play. We updated the icon on Jan 16. On Day 1 we more than doubled sales, and by Day 4 we had more than tripled. (btw, the additional spike the following week was due to a price change rather than the icon). Since the icon change, we've gone from ranking around 60-75 and now sit in the Top 25 Casual Games.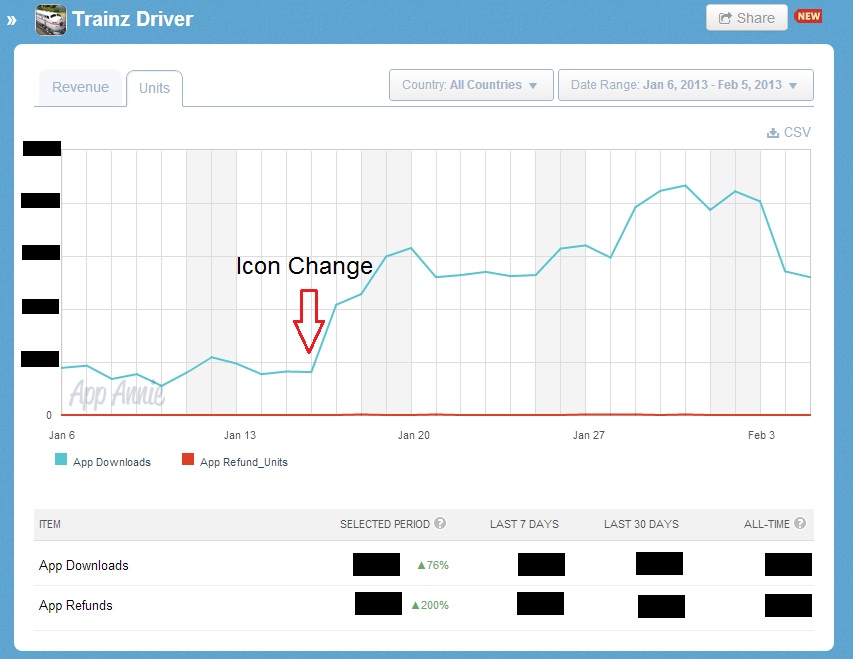 Google Play App Store
We now had even stronger evidence that our app icon was the right move. So the next step in the trilogy was to get the new icon into iTunes. Of course it takes two weeks to update an app and have it approved by Apple, but on Jan 31 we released our app with a couple of minor "back-end" changes and a shiny new "train" icon. As you can see below, on Feb 1 we had doubled Jan 30 sales. The next day, a Saturday, was nearly double that again. By Sunday Feb 3, we sold more than 3 times as many units as we had the previous Sunday - without a change in price, and without any advertising.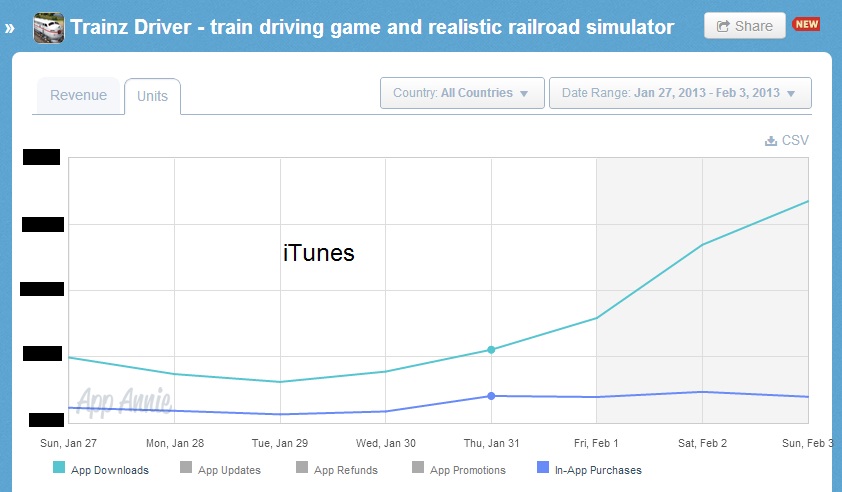 iTunes App Store
So there you have it. Who would have thought that something as easy as changing your app icon would have such a dramatic effect on sales? Due solely to a change of icon, we have witnessed increases of 10X sales on Amazon, 3X on Google Play and after only a few days, 3X on iTunes as well. Hindsight is a wonderful thing and given the increase in sales and excellent reviews coming in, it would appear that our audience simply hadn't been discovering our app due to the original choice of icon.
To maintain momentum and help introduce even more players into the 1Million-strong Trainz Community, we have dropped the price of Trainz Driver to 99 cents (usually $2.99) for the weekend. Hopefully by next week there will be many thousands more happy Trainz users.