N3V Games are very happy to announce the release of Trainz Railroad Simulator 2019 - the latest, and certainly the best ever, version of Trainz.
Both the PC and Mac version are currently available from our Trainz Store.
The Steam version is currently in review with Steam and will be released as soon as it is approved.
The Mac App Store release is scheduled for mid-January 2019.
Start your journey by taking at our official trailer: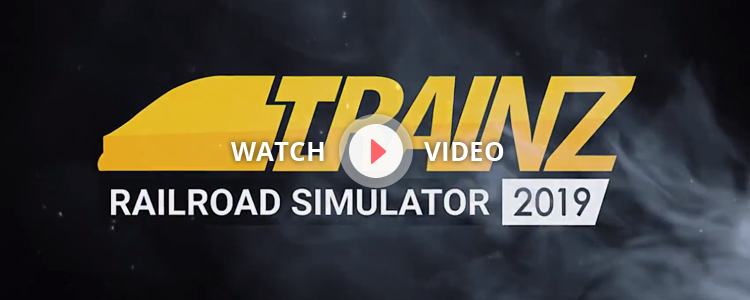 And don't forget to explore our recently updated
official TRS19 landing page
.
This page includes the full list of
130+ locos included in this release.
BONUS OFFER
To all our Early Access owners, and Gold Class Members, we've provided you with an early Christmas present in the shape of the very streamlined "NYC J3a Dreyfuss Hudson" steam loco. This item is worth $20 on the store, and is yours to keep. Please enjoy with our compliments, and thanks for your ongoing support!
And for any TRS19 fence-sitters, you've got until the end of the year to jump on the bandwagon (or is that coal wagon?) to take advantage of this offer as well!
What the fans are saying...
Don't think of TRS19 as "another incremental advance". There are a goodly number of us who honestly think it's more of a great leap forward. It's significantly better.
~Philskene
Congrats to the team behind TRS2019 this release has been way better then the Tane release ever was and was handled very well in my opinion.
~matruck
TRS19 did just what I was afraid of and that is making me to stop using TANE. I had 380 gig of DLS/DLC all nice and snug. Now I am rebuilding it al with TRS19 because everything! looks better right off the bat. Bottom line, I rate TRS19 a 9.5 out of 10.
~RJArtim
I love the reflections (sunlight on the water) and shadows seem more realistic (not perfect but getting there). The whole game just seems smoother in all respects. I'll never go back to any other version of Trainz. Thanks guys at N3V. Superb job!!
~Dave Snow
At this point in the game, no pun intended, TRS19 is by far the best version of Trainz yet.
~JCitron
This is the best Trainz ever. I love the graphic and all. Some of the best routes and sessions and more will be sure to come. If you like trains, like to watch, ride, or drive them then this is the one to get. Want to build your on route, plenty of resources available so dive right in. Oh and the community is willing and able to help along the way.
~kin3
It's funny that I've spent most of my time this weekend in England, Scotland, Canada, and Italy, just getting immersed in TRS19. I'm exhausted from all the travel. ;D
~Gary