TRS2019 Hardware Requirements
Trainz Railroad Simulator 2019 provides users with a large range of optional features to enhance the graphics. With each enhancement, of course comes some performance penalty.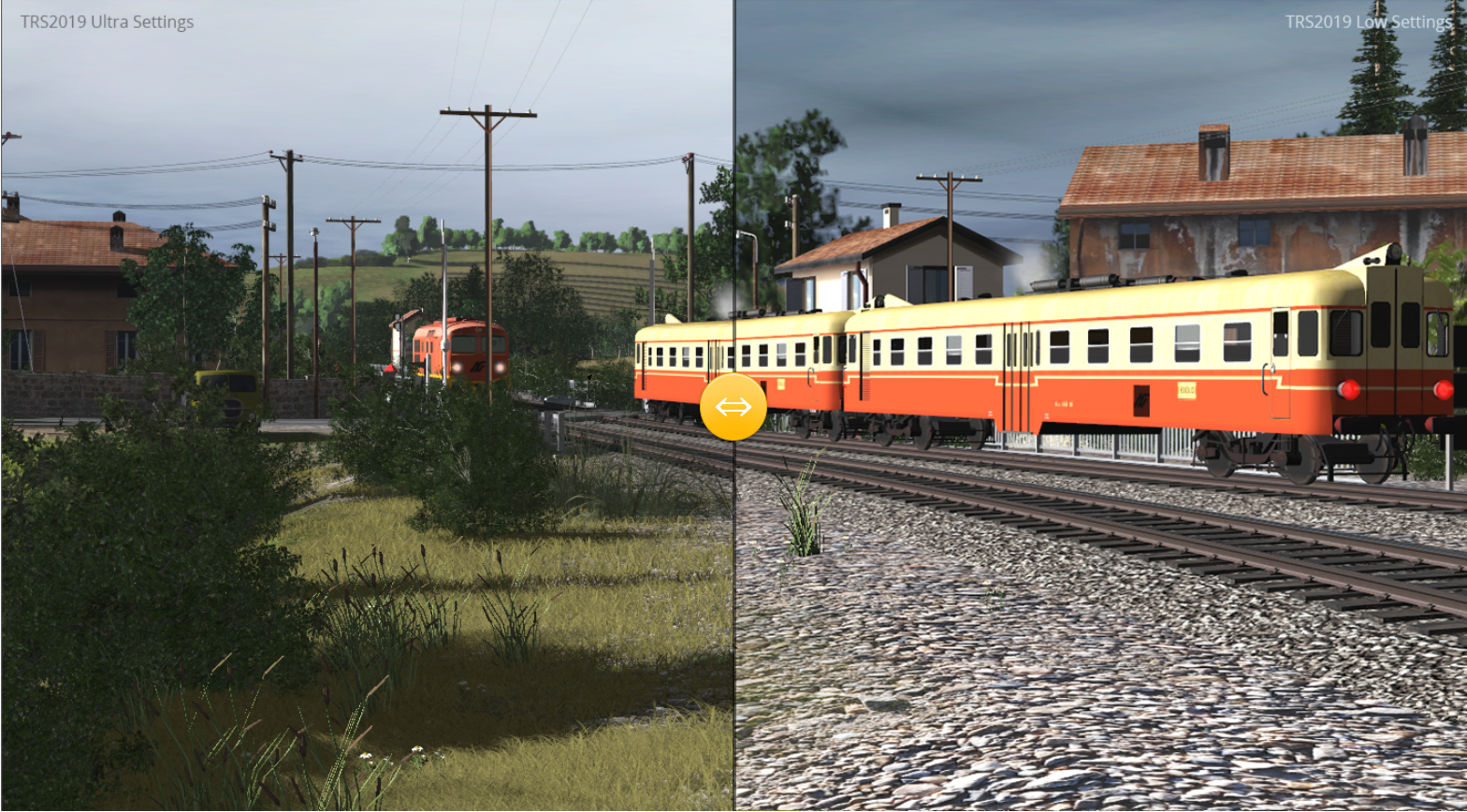 Click the image to see the full version.
Just as your old black and white telly didn't magically start showing colour pictures in the 70s, and your phone didn't take photographs in the 90's, your 2012 computer isn't going to allow you to turn on all the bells and whistles in 2018.
Ok, technically you might hear some crossing bells and steam whistles but you won't actually see all the new graphical features
).
In the examples below, we've used UserBenchmark scores to indicate the level required for each performance setting. You can run your
own hardware test here
to find your UserBenchmark score and then compare this to the various options below.
In short, a score of 50% means that your system is capable of half the performance of a i7-7740X CPU matched with a GTX 1070 GPU. A UserBenchmark Score of 25% means your system is four times slower than the benchmark machine.
Read the full post here...