Clutter is just one way you can use the new "Effect Layers" feature. We've also been working with NVIDIA on their new Turf simulation software (NVIDIA Turf Effects) to incorporate into the Trainz engine.
As you can see in the image below, this feature will completely change the way trackside grass and weed areas will be created.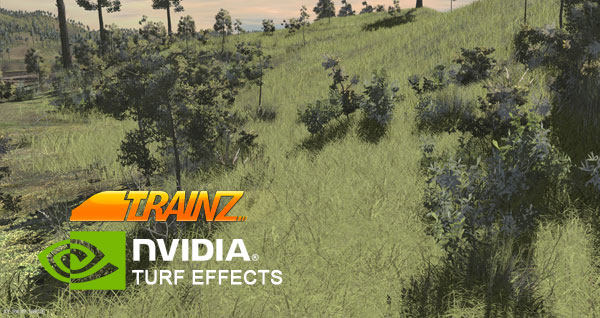 Instead of laying splines to give the appearance of dense grass, you will actually be able to paint dense grass using TurFX and the standard Trainz tools.
Creating Turf Assets
For Content Creators, here are the basics of the new system. TurfFx is made up of individual polygon blades with many options to configure each blade in your Turf Effect Layer and within the asset itself.
SHAPE:
Determine the shape of your blade:

CURVE:
Adjust the curve of your blades based on 2 or 3 control points: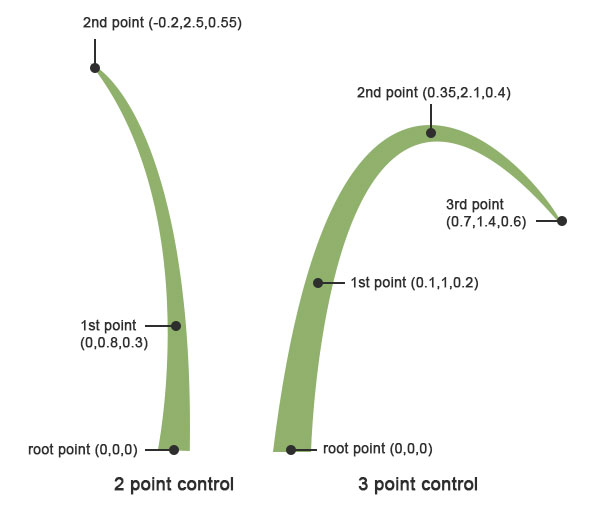 OFFSET:
Set whether your blade needs edge offsets:

TESSELLATION:
Determine the tessellation of your blades:

DISPERSAL:
Adjust the dispersal of your blades:

BUNCHING:
And adjust how blades bunch together:

DENSITY:
Set the number of seeds to plant which controls the overall density: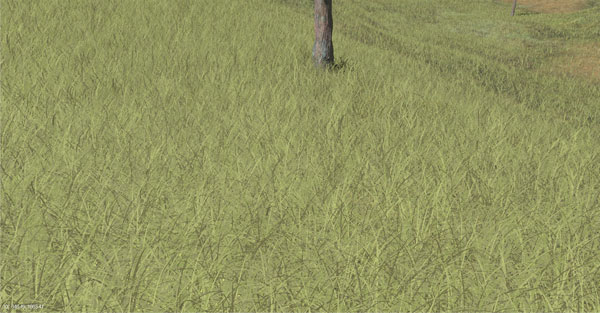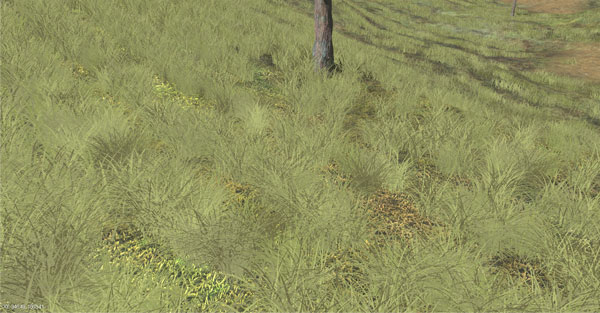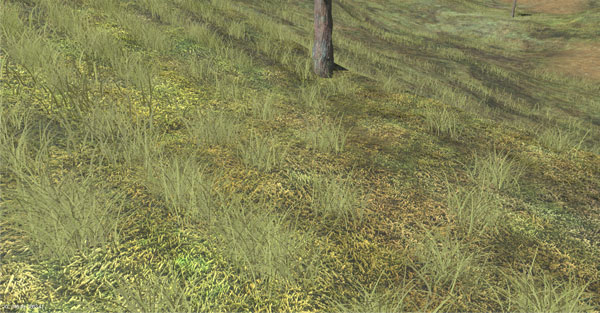 COLOUR TINTING:
Determine which parts of the blade to colour blend to match the ground texture: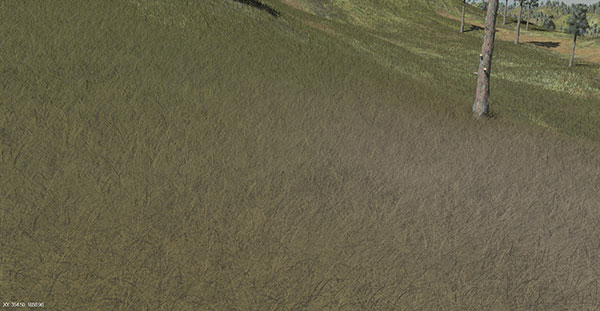 FINAL TWEAKING:
In addition to the adjustments above, you can also tweak the height, width, bending-scale for wind animation and many more parameters to create all different sorts of grass and grass-like ground cover.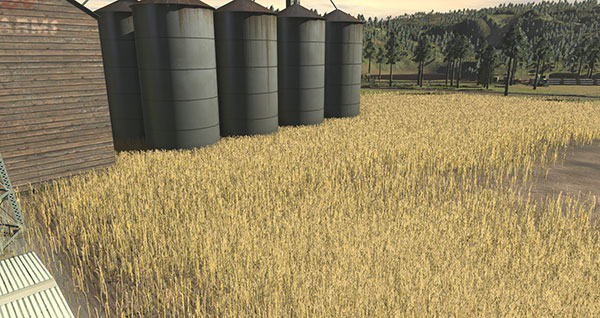 Work-in Progress In-game Footage:
Although there is still further development required on this feature, here's how it looks in-game right now...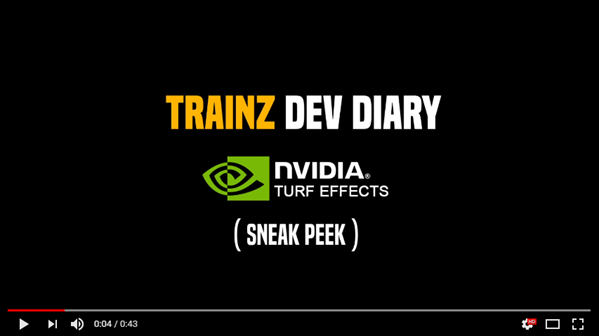 For more information on future Trainz development be sure to keep up-to-date at
http://www.trainzportal.com/blog
or see all the articles and have your say
https://forums.auran.com/trainz/content.php
.
All content creators wanting to start to look into the technique will find some initial information at
http://online.ts2009.com/mediaWiki
very soon.