Making good level of detail ( LOD ) even for a professional artist can be hard work. You've got to try and make each LOD transition look very similar to the previous LOD transition while taking into account the distance at which that LOD will be shown on the screen.
The standard LOD system in Trainz simply swaps one mesh for another at certain transition points.
With the standard Trainz LOD system you couldn't normally be as aggressive with the distances mentioned above, as the change would be too noticeable given the changes in the meshes. For the TRS18 clutter effect, we offer new crossfade LOD transitions which mask any obvious mesh swaps by fading one mesh into the other over a certain distance.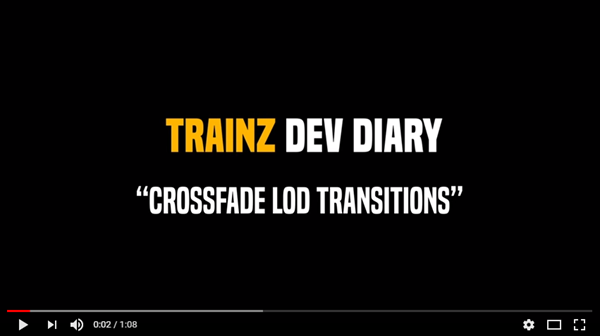 Please note that this technique is only for the new m.clutter material, and not for general scenery LODs.
For more information, please visit our
blog post here
.
For more information on future Trainz development be sure to keep up-to-date at http://trainzportal.com or see all the articles and have your say forums.