Height Maps can deliver a superior visual result on terrain as well as static objects. The video demonstrates a material using a Height Map + Normal Map verses the old technique of just using a Normal Map...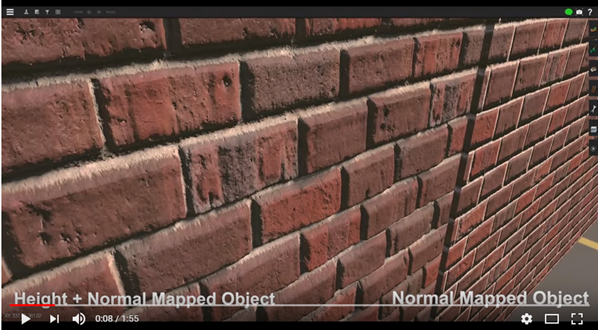 You can clearly see that the Parallax effect provides a superior sense of depth as compared to the version using only a Normal map.
For a more detailed explanation and to find some tips on how to add this feature to your upcoming Trainz content, check the full
Dev Diary Blog here...