Our recent Dev Diaries introduced you to height-mapped textures - a trick that makes a 2D texture appear to have height. This week we take a look at how the new height-mapped ground textures and PBR height-map shaders are able to intersect with other height-maps and geometry such as the flat plane of water in the video below.
There are two obvious benefits here:
* Individual mounds poke through the water surface, and
* The overall border between the water and the ground is no longer a hard edge, but appears much more natural.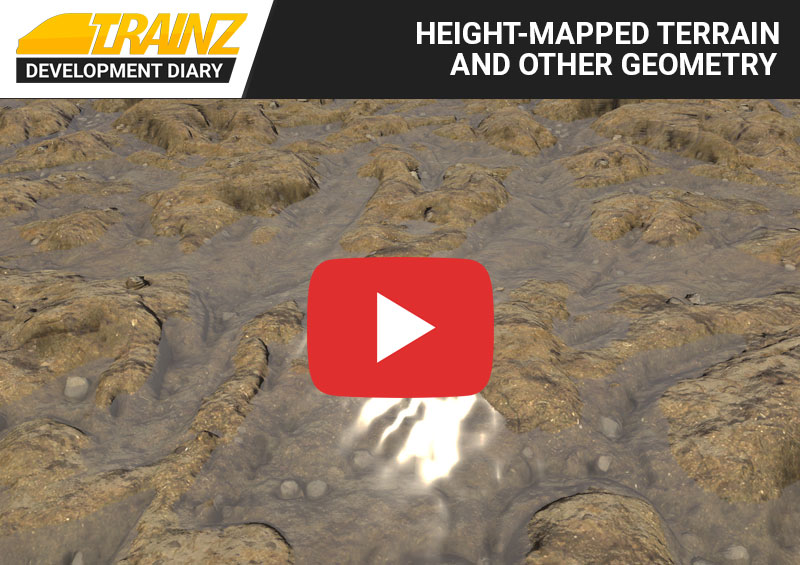 For more details and images, you can check out the
full Dev Diary here.
All content creators wanting to start to look into the technique will find more information on the
Trainz wiki.