That's right - for this weekend only we've put all our prices back to FULL PRICE!
Hurry in to the store for this never-to-be-repeated opportunity to load your
Shopping Cart
full of FULL PRICE items. You'd be crazy to miss out.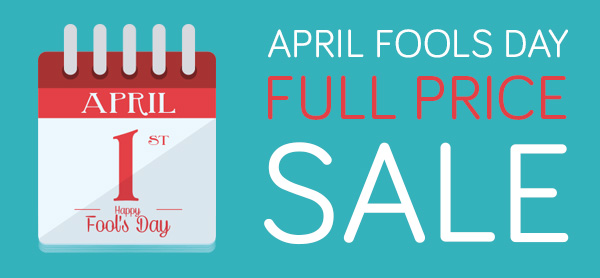 While you are there, enter the code 'NOTAJOKE' to see what surprise discount you will find on your entire Cart contents. (You can even try some other 8 to 10 letter combinations to see if you can find a code to save up to 50%).
DETAILS:
* Sale begins March 31, 17:00 AEST and runs for 72 hours until April 3, 17:00 AEST.
* Click Checkout and enter the Discount code NOTAJOKE
* Click Apply to see your discount