I just have two shots here, but as I get more, I'll post them. the route is about 1/5 finished, with the canal in place, and the terminal end of the route (end of the line) fully detailed. These two pics come from that area.
Ex SP/SF Koda number 2814 (payware from rrmods.com) running long hood forward. She's passing the old streetcar barn, long since abandoned. The beam car is actually destined for an earlier company, but the facing point switch makes it hard to get to.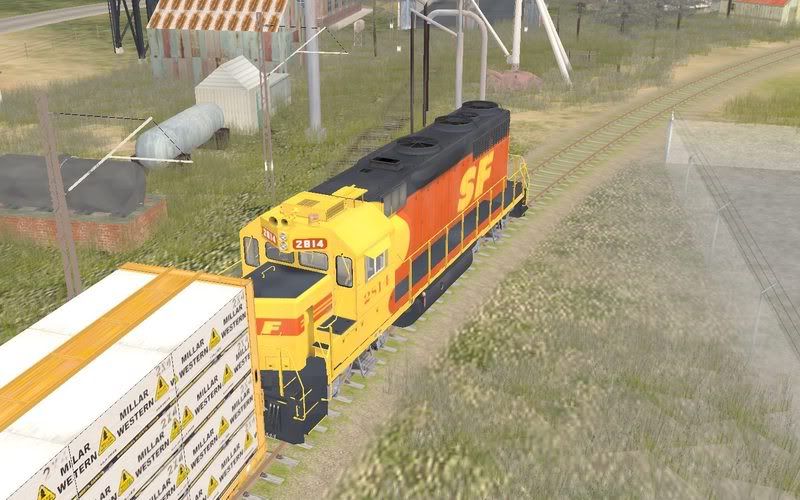 The last car passes the Horseshoe Bar, as the cops try to figure out just how to clean the mess up.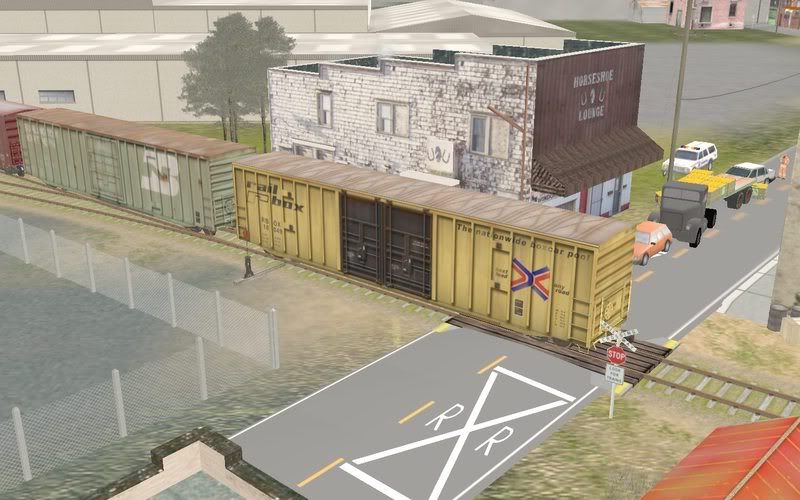 ________
Buy Portable Vaporizer
Last edited: