well i got bored yesterday and after watching dozens of borat clips on youtube that borat needed a railroad to go with his airline
thanks whechsailor for the great plane and inspiration.
now join Borat for a tour of his railroad.
Yatza-mat! My name-a Borat!
i buy loco from ***holes in Uzbekistan, it not come with motor, we use horse to pull train. Hy Fyve!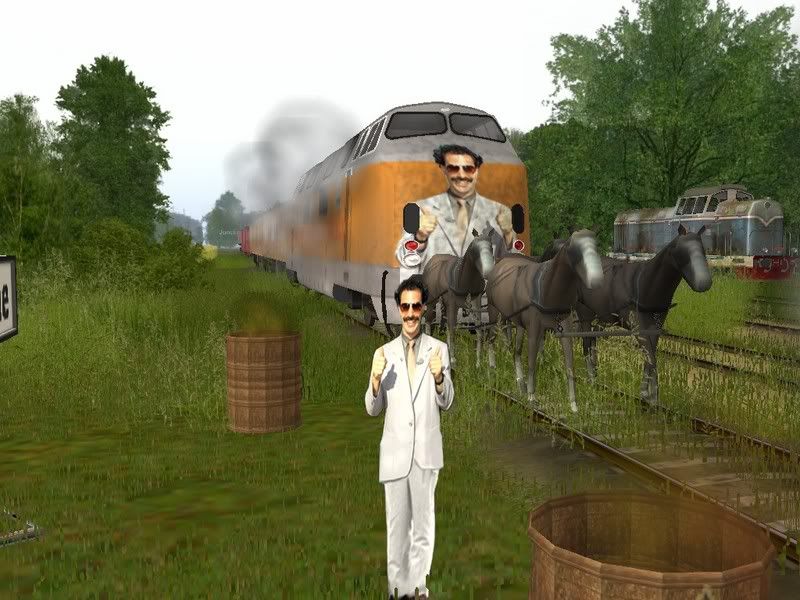 here it is the 1st class coach, it is Verrii Nycee!
2nd class also Verrii Nycee!......NAAAAAT!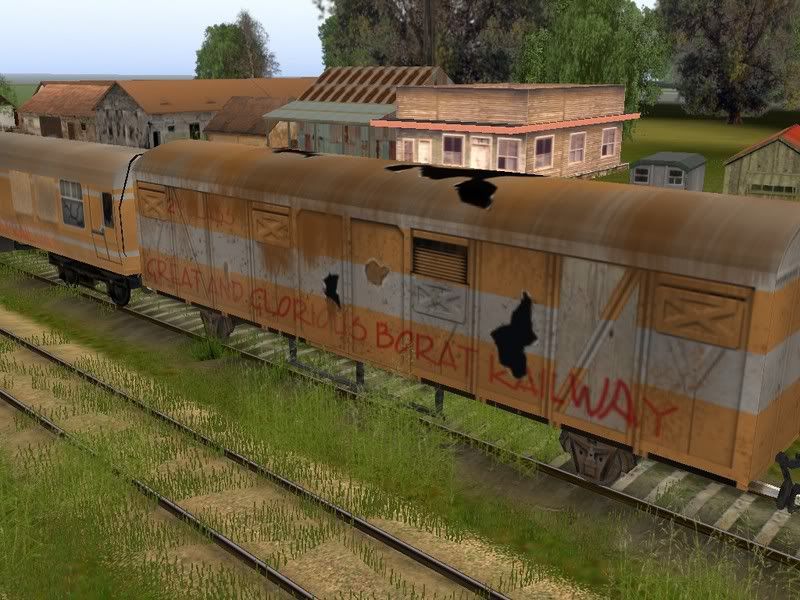 3rd class, for pigs and uzbeki's.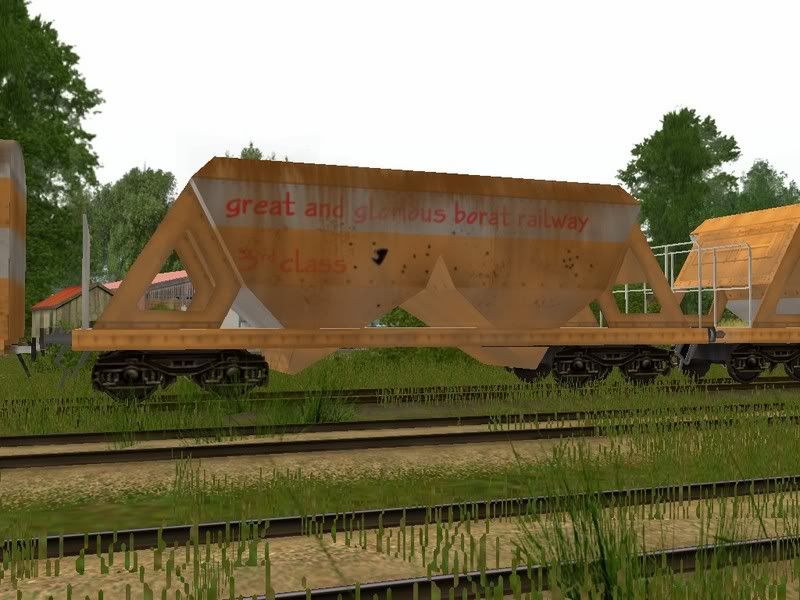 this is new beutiful station (imagine what the old one looked like
)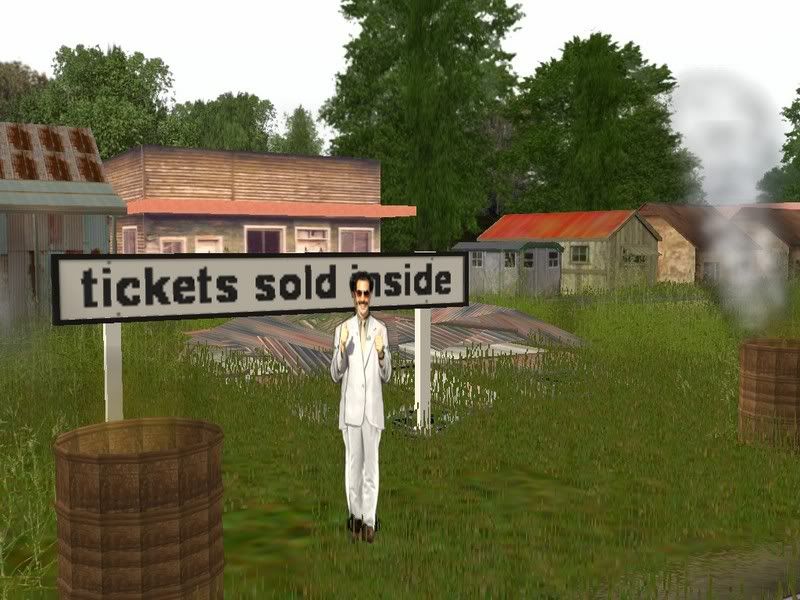 continued...